2018 JConcepts Summer INS8 Race Memories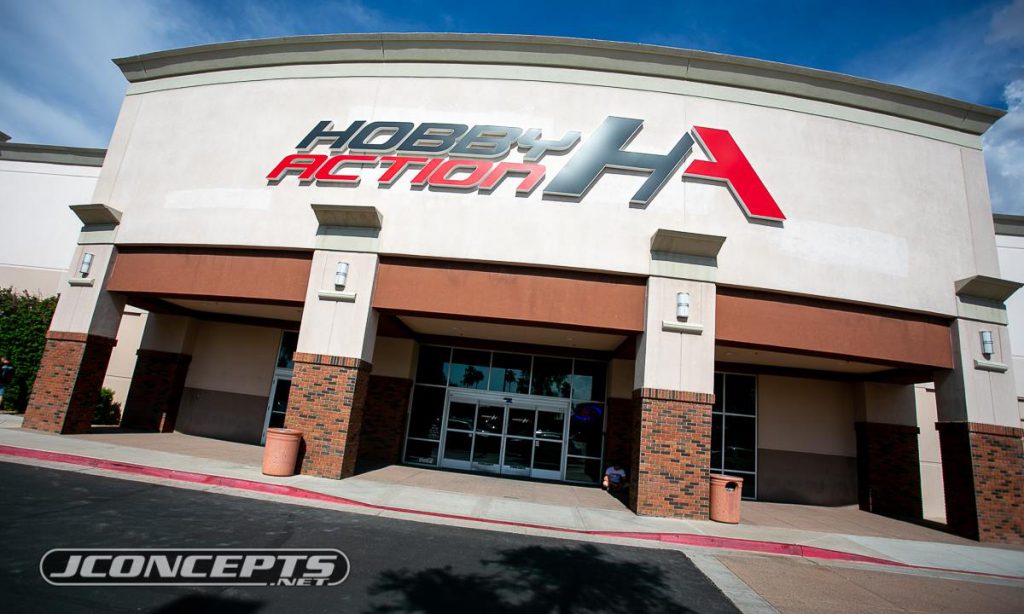 Within a few short years, Hobby Action has nestled itself as one of America's beloved race track. It's unique, it's filled with people that genuinely care, and perhaps the biggest highlight is the facility and location can't get much better. With races that sell out in minutes, Hobby Action has established itself among the world's best and is well known for the Desert Classic and the JConcepts Summer Indoor National Series. However, this year, Hobby Action has stepped up and will soon play host to the 2018 1/10th Electric Nationals this August.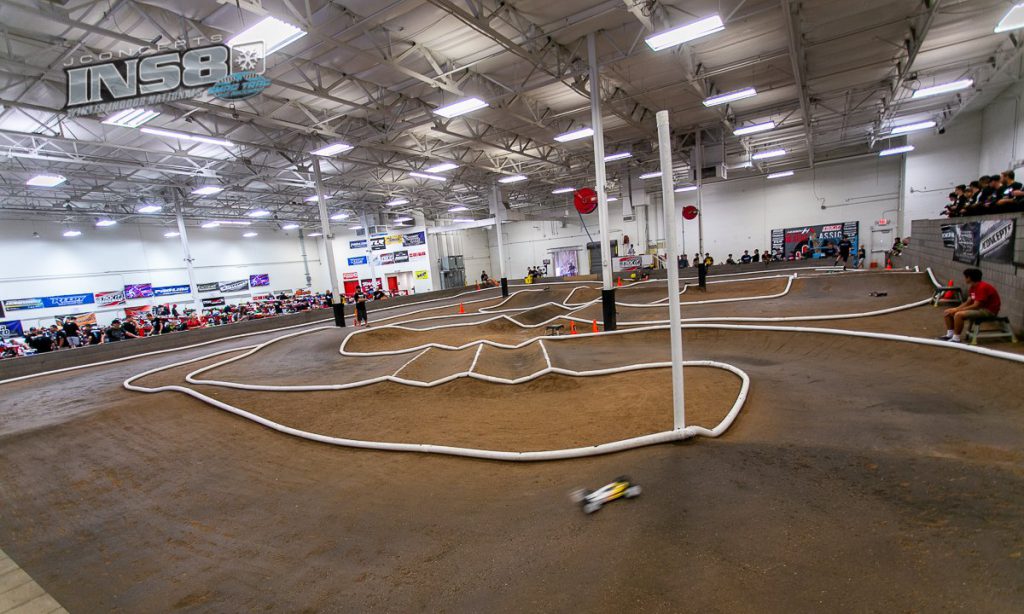 It took a lot of work to get Hobby Action up and running, but all the effort was well worth it. The driver stand, the pits, the dimensions of the track were well thought out and the final product is next to perfect. With the track crew getting more experienced with the dirt, track builds and the track itself is improving each time resulting in a better race experience.

This year's track had a lot of elevation changes from dips to elevated turns, it kept racers constantly on their toes as the only thing that was flat was the straightaway (and rightfully so). The jumps weren't large or monumental, but the tricky approaches to the jumps played a heavy role on the fast laps. Overall, the laps were easy to produce but fast laps were hard to come by as reaching the limit was greeted with traction roles and off-line spinouts.
17.5 Independent 2wd Buggy
Chris Lemaire was the standout driver in the spec tire, no sponsor, Independent 17.5 2wd class as he was able to TQ and take victory during the 8 minute final from start to finish. Michael Knoblauch locked down the 2nd spot while Tacoma's Woody Garwood finished 3rd on the podium.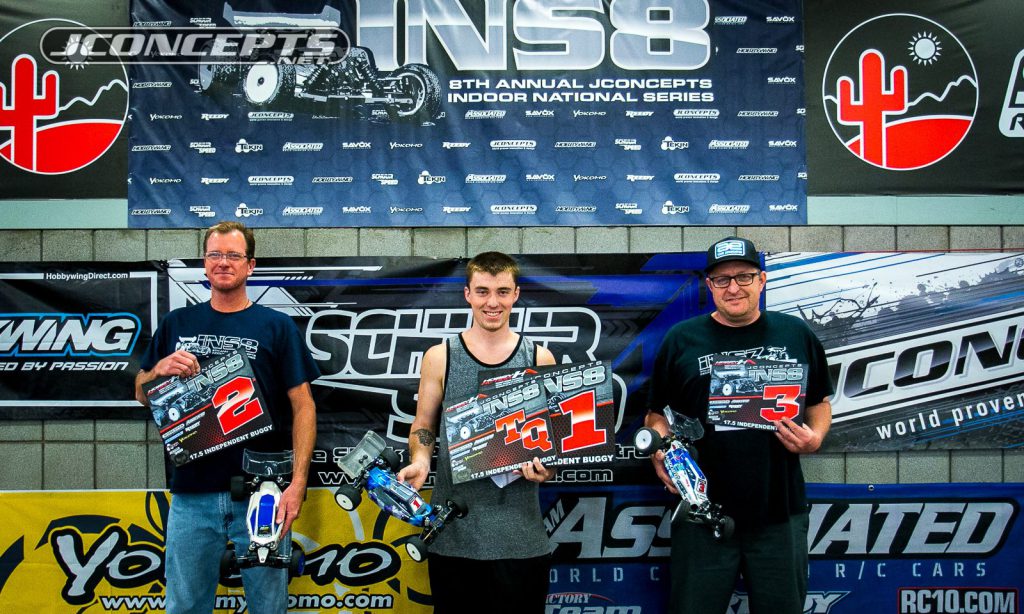 1st – Chris Lemaire
2nd – Michael Knoblauch
3rd – Woody Garwood
13.5 Stadium Truck
In 13.5 Stadium Truck, TLR's Sammy Moran recovered well after a horrible start that dropped him from 1st to 6th on the opening lap. Through the course of 8 minutes, Sammy drove smart and fought his way back to the front to take an impressive win. Coyote Hobbies' Davey Batta displayed excellent speed to finish 2nd with TLR's Wayne Wyrick 3rd on the podium.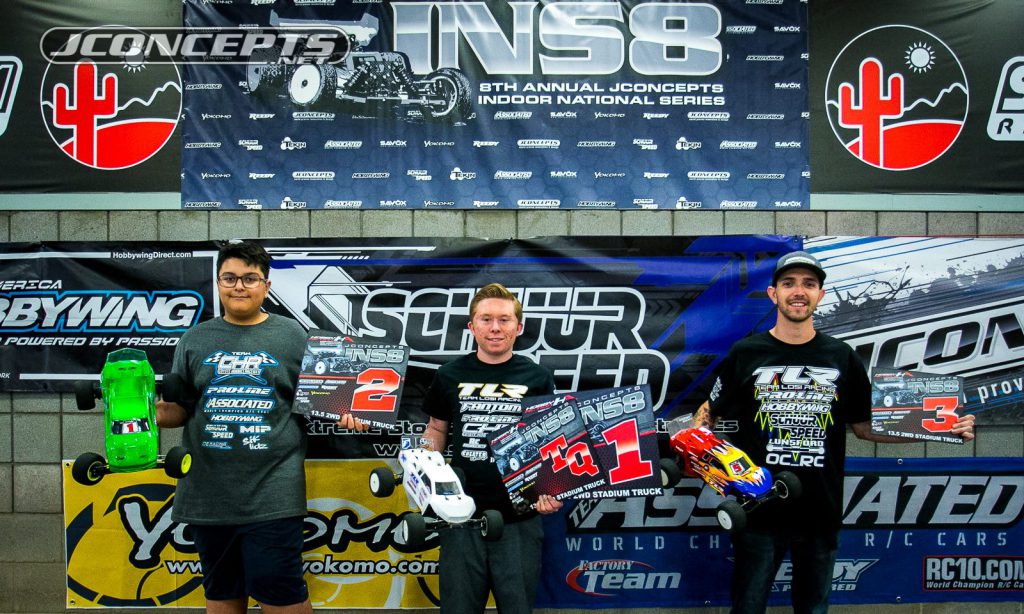 1st – Sammy Moran
2nd – Davey Batta
3rd – Wayne Wyrick
13.5 Short Course
In 13.5 Short Course, AE/JConcepts' Alex Kosciuszek took his new SC6.1 from pole to the top step on the podium with an impressive win using his magical, wizardly skills. Davey Batta found the podium once again finishing 2nd. AE/JConcepst' Kyle Layton had a rocky start during the main but managed to move himself up to 3rd.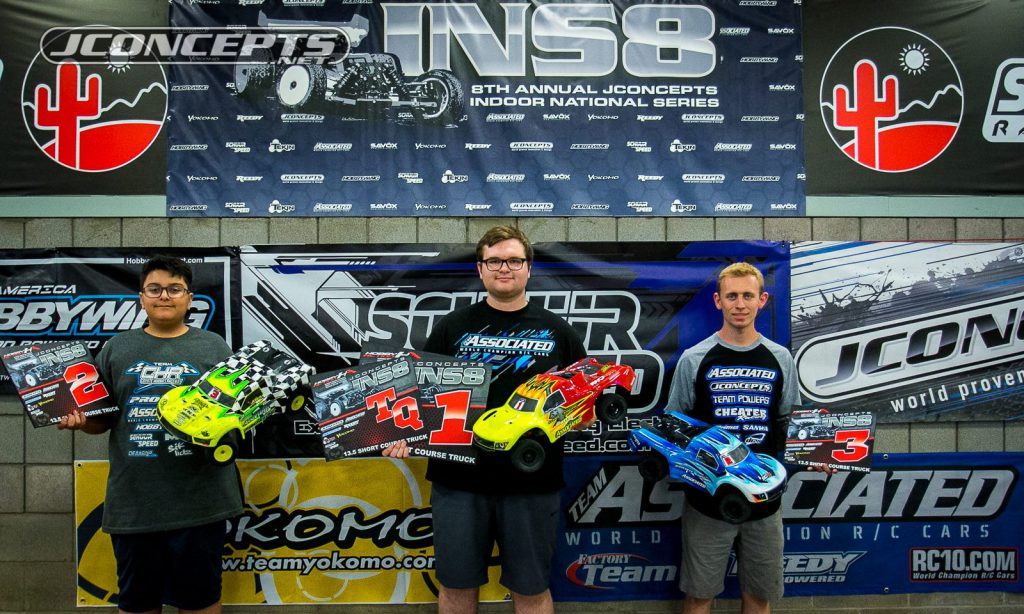 1st – Alex Kosciuszek
2nd – Davey Batta
3rd – Kyle Layton
13.5 4wd Buggy
AE's Austin Pannone, TLR's Wayne Wyrick, and Ezra Keller had a fantastic battle all throughout qualifying and during the 8-minute A-Main in 13.5 4wd buggy. Austin proved to be too strong for the competition and took an impressive TQ and win while Wayne locked up 2nd and Ezra 3rd overall.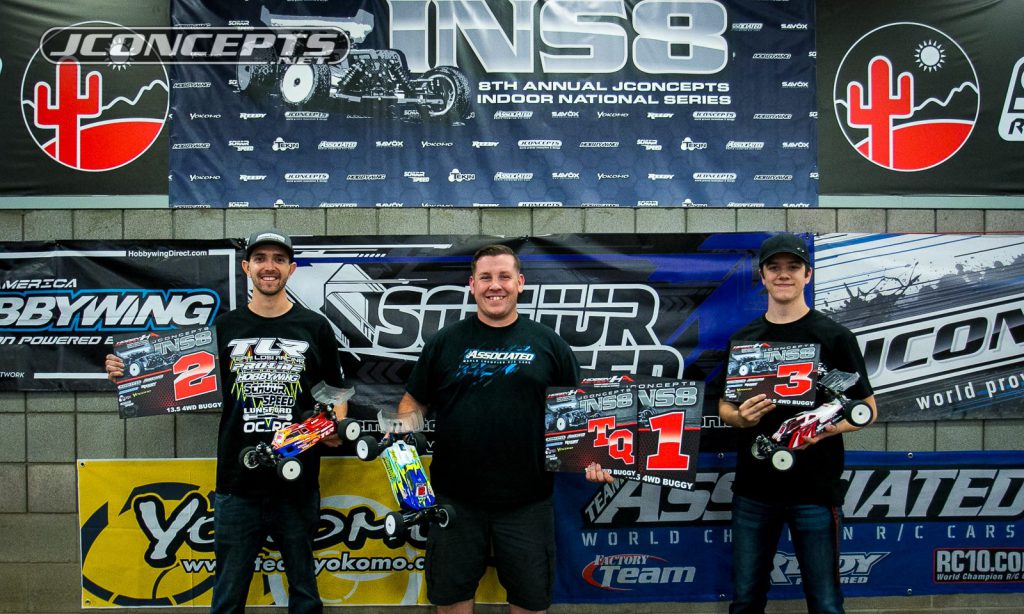 1st – Austin J Pannone
2nd – Wayne Wyrick
3rd – Ezra Keller
17.5 2wd Buggy
The action is always hot in the 17.5 2wd Stock buggy class with Austin Pannone once again showing his speed with another TQ and win effort. Xray's Austin Zeppin momentarily had the lead early in the race and dropped to 3rd, but had a strong finish to wrap up 2nd. TLR's Wayne Wyrick and Zeppin battled hard for 2nd, but Wyrick had to settle for 3rd.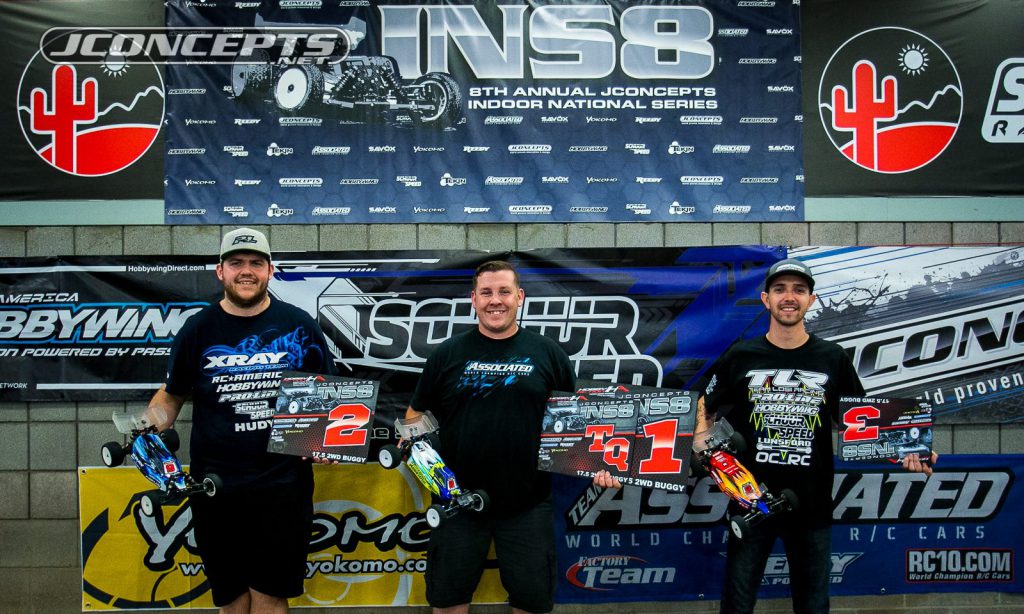 1st – Austin J Pannone
2nd – Austin Zeppin
3rd – Wayne Wyrick
40+ 2wd Modified
The King of 40+, Brent Thielke once again reigned supreme as he was able to set the TQ bar and go on to take the win during the 8-minute final. AE's Scott Spear put up a valiant effort and finished 2nd with TLR/JConcepts' James Gallatin wrapping up the top 3 in 3rd.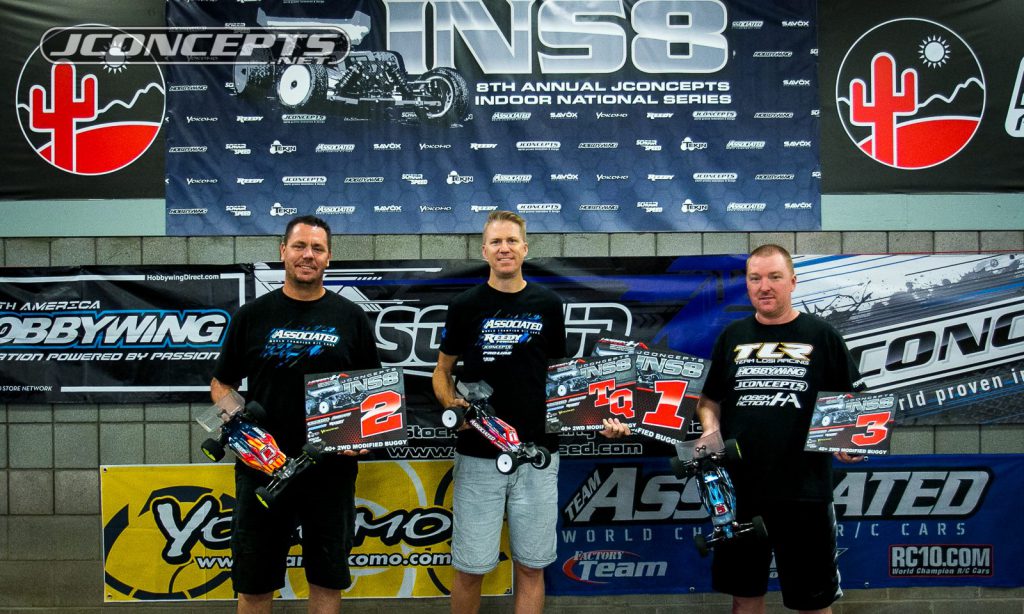 1st – Brent Thielke
2nd – Scott Spear
3rd – James Gallatin
Exhibition Mod Truck
Leaving the 13.5 truck class to do battle on their own, the pro drivers took on an exhibition Modified Truck race that ran similarly to the Reedy Race format with heads-up racing in every heat. 1 single practice lap time determined the grid position for each heat making it an exciting spectacle for all viewers. Xray's Ty Tessman came out on top having fewest point accumulated through the Reedy style points format. TLR's Dakotah Phend finished 2nd with AE's Dustin Evans 3rd.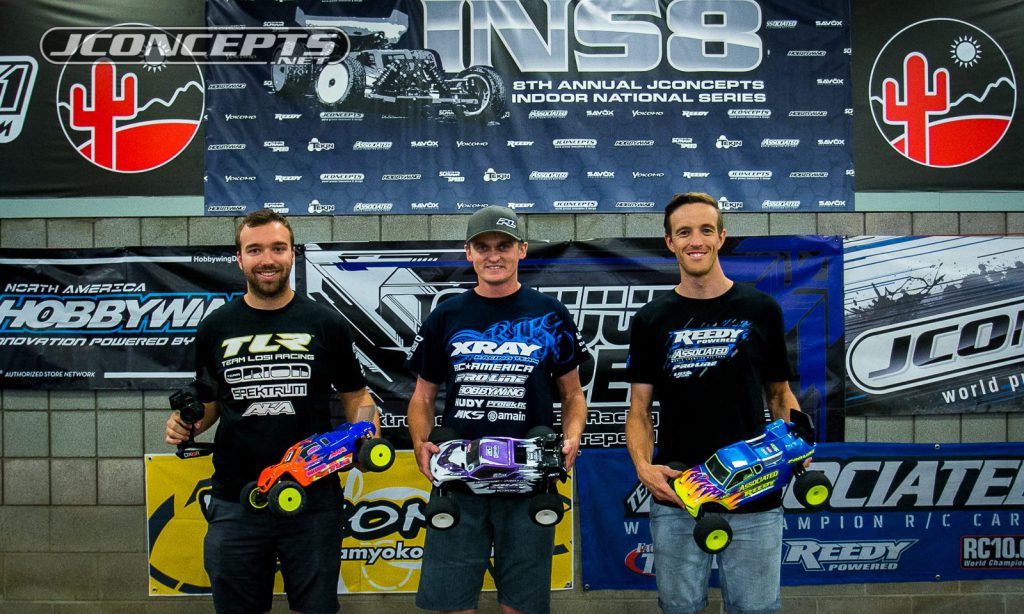 1st – Ty Tessmann
2nd – Dakotah Phend
3rd – Dustin Evans
Modified 4wd Buggy
Xray's Ty Tessman was able to win A1 and A2 to take a quick victory in 4wd Modified. AE/JConcepts' Spencer Rivkin was able to win A3 and contested for the win in A1 and A2, but claimed 2nd overall. AE's Dustin Evans put in a great effort to round out the top 3.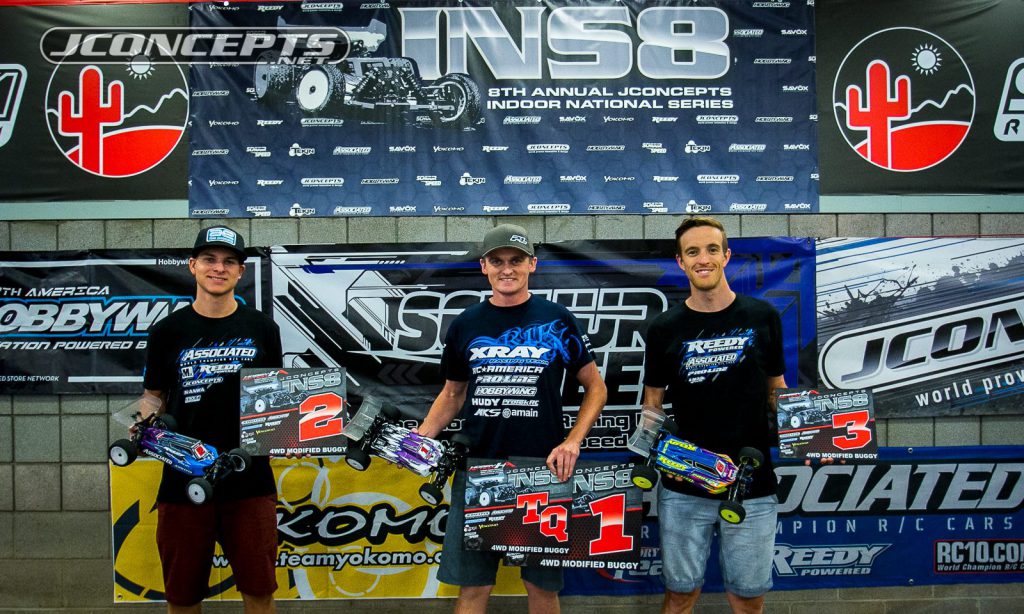 1st – Ty Tessmann
2nd – Spencer Rivkin
3rd – Dustin Evans
2wd Modified Buggy
Xray's Ty Tessmann repeated his 4wd effort in 2wd Modified with A1 and A2 wins and eventually sat out and watched his competitors battle in A3. Overall, AE/JConcepts' Ryan Cavalieri edged out Dustin Evan by 1 point in the triple A-main format and took 2nd and Dustin Evans 3rd.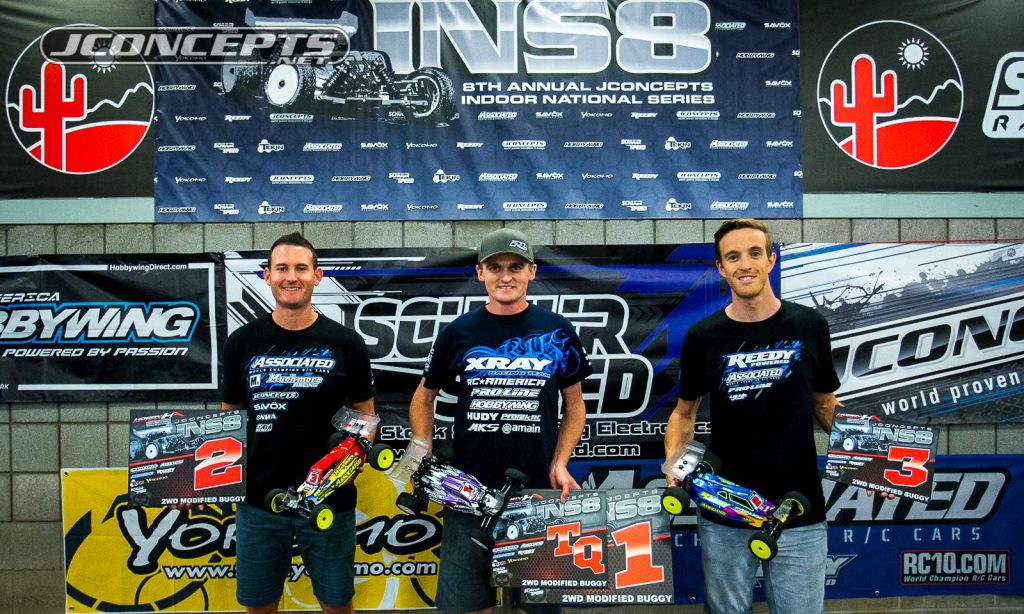 1st – Ty Tessmann
2nd – Ryan Cavalieri
3rd – Dustin Evans