2018 Fall Brawl Race REcap!
One of the best nitro races on the east coast, the 2018 Fall Brawl is always jammed pack with awesome competition, killer layout, and a truly fun atmosphere. The entire Fall Brawl crew went all out to make a fun yet challenging layout and the end result was a track raved about by everyone in attendance.

As fun as the track was….. everything was just about perfect, unfortunately, mother nature is going to win any outdoor war and halfway through qualifying, the rain came and continued into the next day washing away the weekend of racing. However, with almost 2 rounds in the books, the race was called and awards were given based on the qualifying action that took place. This is how it went down for JConcepts at the 2018 Fall Brawl!
1st Place Etruggy – Patrick Rossiter Jr.
Some call him a truggy expert, Patrick Rossiter Jr., is always down for a good ol' truggy battle. Having to manage the event with RD duties and racing, PRJ was still able to get the job done in qualifying with a TQ effort. With the rain cancellation, Patrick took home the win in Etruggy and had great things to say about the new Ellipse truggy tires. So dialed!!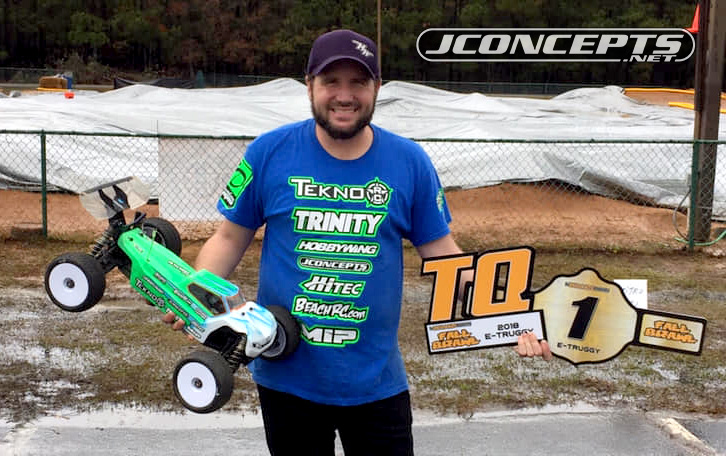 1st Place Open Nitro Buggy – Jeff Keeton
It's been a while to see Jeff Keeton on the top step of the podium and showing some great speed in the Open Nitro class, Jeff was able to TQ the 2nd qualifier giving him the overall TQ until the rain hit. With that killer result, Jeff was happy he took the win, but I'm sure he would have loved to have raced for it. All in all, congrats to this guy for all his efforts on and off the track.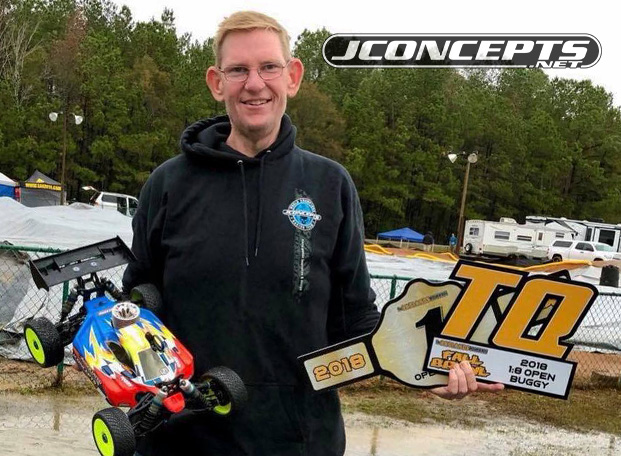 1st place 40+ Nitro Buggy – Paul Ciccarello
Having just announced his departure from Serpent, we weren't exactly sure when we were going to see Paul Ciccarello next. Fortunately for us, it was sooner rather than later and Paul hasn't changed one bit. He still loves being at the track and still loves racing. Excited to get rolling with his new cars, Paul quickly jumped into his 40+ class right where he left off. With a TQ effort in round 2, Paul got the overall TQ and was awarded 1st place once the rain came. Great job Paul and congrats on your new direction!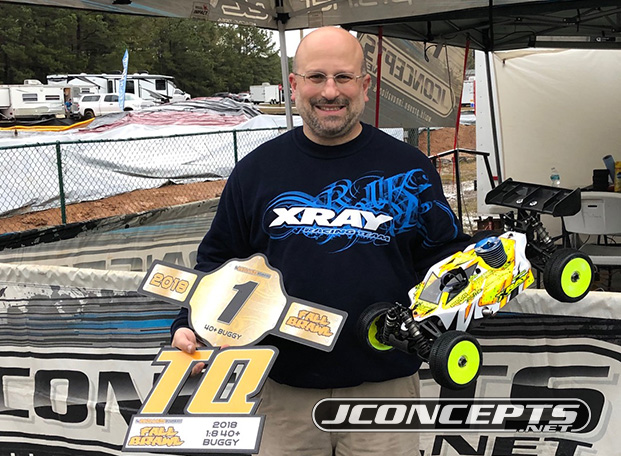 1st Place Pro Nitro Buggy – Spencer Rivkin
After a disappointing result from the 2018 IFMAR World Championships in Perth, Australia, Spencer Rivkin wanted a bit of redemption. Back into 1/8th scale mode, Spencer made the trip from Surprise, Arizona to his first ever Fall Brawl experience and loved it. Badlands is definitely a track suited to Spencer's driving style and we saw him really distance himself from his competition in quals 1 and 2. As the only Pro Nitro driver to turn 12 laps in qualifying, Spencer grabbed 2 TQ's before the rain came and was awarded 1st place once the race was called. Unfortunately, we weren't able to witness Spencer's redemption A Final, but a quick watch of the video below, SR was going to be very, very hard to beat.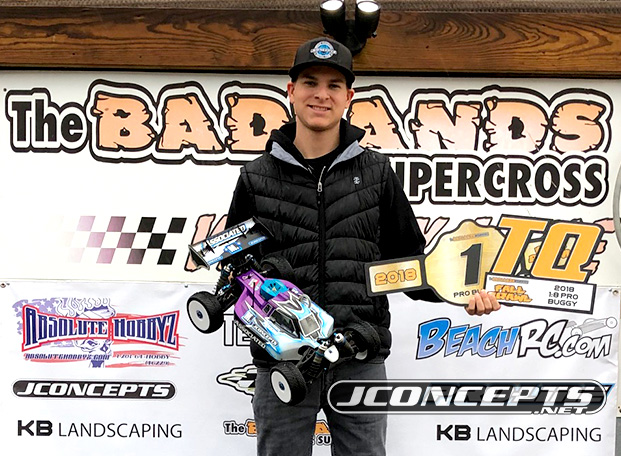 Spencer Rivkin in round 2 of qualifying at the Fall Brawl
JConcepts Spencer Rivkin lays down the only 12 lap run in Pro Buggy round 2 on gold Ellipses.

Posted by JConcepts Inc on Saturday, December 1, 2018