2018 EFRA 1/10th European Championships – Race Recap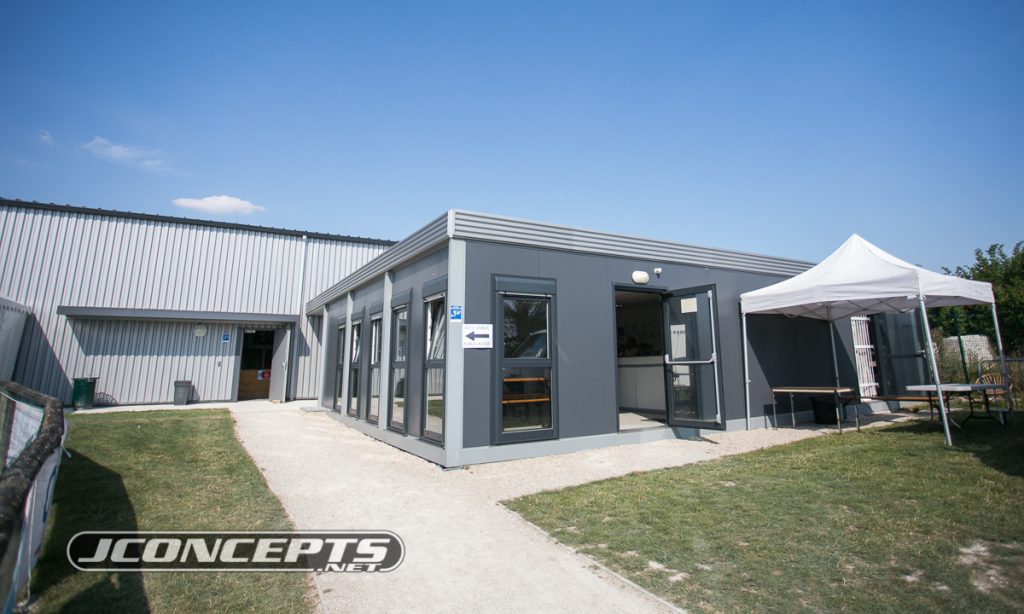 The 2018 EFRA 1/10th European Championships is a race many often consider as the European "Worlds". With EFRA on hand, the European governing body that's similar to the US version of ROAR, marks the legitimacy of the race that requires officiating and strict protocol. This year, the battle stage was set at EMC Track in Reims, France, where the track was slippery and made for close racing in both 2wd and 4wd.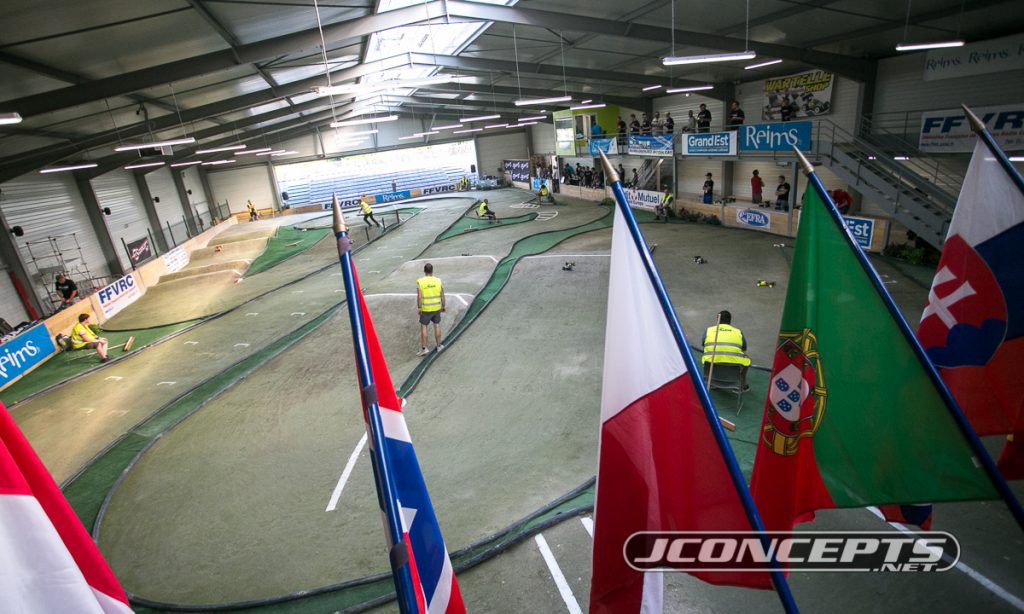 The track layout was exquisite, but the surface was very tricky and provided overall low grip. Since the hand-out tire decision was made in the dead of winter and the race was held in the high heat of summer, the chosen compound made things even slipperier as no sauce was allowed. However, everyone had to race on the same surface and as usual, the cream always rises to the top no matter the condition.
As a note, the EMC Track in Reims, France will also host the 2019 IFMAR 1/10th World Championships and this was a great test to make the Worlds even better.
Here's the breakdown for 2wd.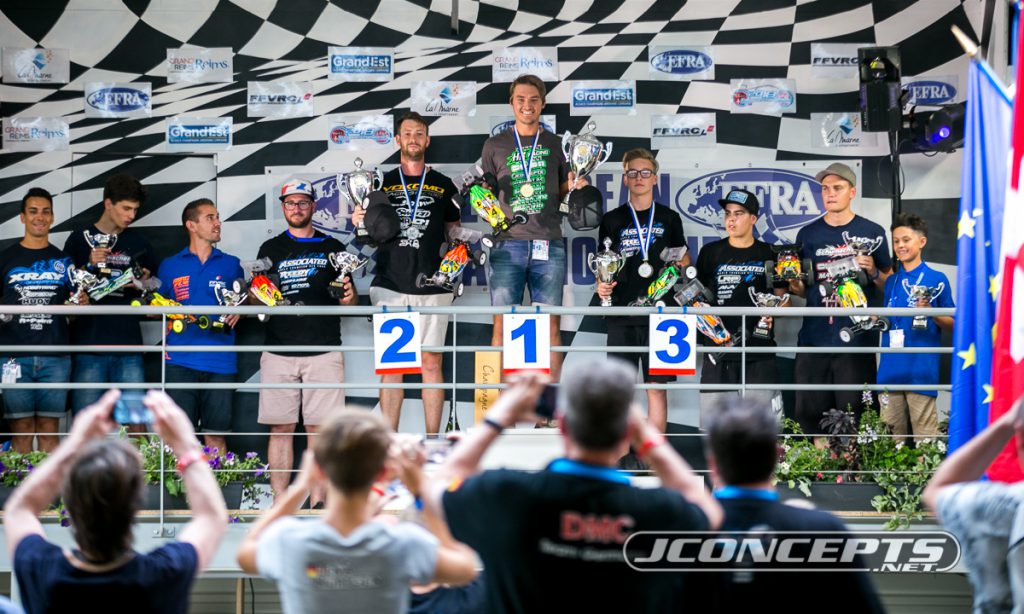 To relive the awesome racing in 2wd, check out the triple A-Mains videos below as it came down to a tie-breaker to decide the overall champion.
2wd A1 Results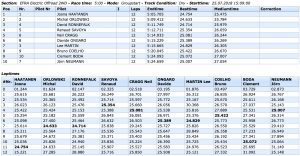 2wd A2 Results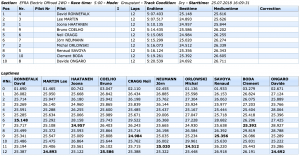 2wd A3 Results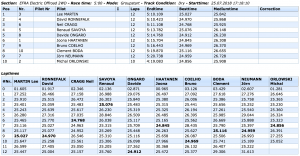 2wd – A1
2wd – A2
2wd – A3
It was a special moment for HB Racing/JConcepts' David Ronnefalk as he was able to capture his 5th European title, but his first Euro title in 1/10th scale. His goal before the race was to make the podium in 2wd, but he was able to fight his way to the front from his 4th place starting position. With a wicked run in A2, David marked himself as a contender to win. With a solid, smart performance in A3, David was able to finish 2nd and with it, capture the overall title in 2wd by winning the tie-breaker. AE/JConcepts' Joona Haatanen really impressed in 2wd with an amazing A1 win and a very solid performance in A2 finishing 3rd to capture 3rd place overall. With two 4th place finishes in A1 and A3, TLR/JConcepts' Reno Savoya put himself in the top 5 making it a 1st, 3rd, and 5th for JConcepts drivers.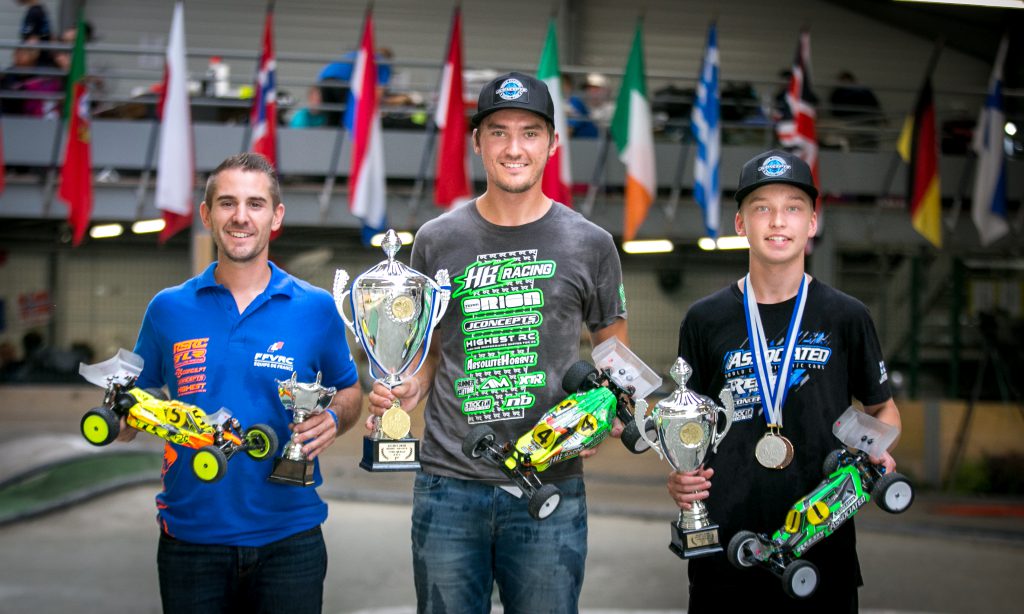 4wd Class
Another stellar performance by David Ronnefalk as he was able to seal up the 4wd TQ and use the ever important grid position to dominate A1 and A2 uncontested and lock up his 2nd European Championship of the weekend. It was an impressive feat as David was met with stiff competition from all over Europe including the hotness of 4wd, Michal Orlowski. Schumacher's Jorn Neumann's consistency paid off as he was able to finish ahead of his Schumacher teammate, Michal Orlowski, as the two finished 2nd and 3rd.
4wd A1 Results
4wd A2 Results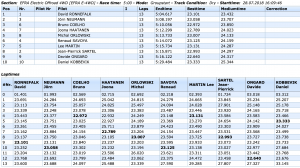 4wd A3 Results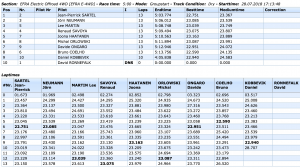 4wd – A1
4wd A2
4wd A3 and interview with the new European Champ.