2017 Factory Tracks Invitational Race Report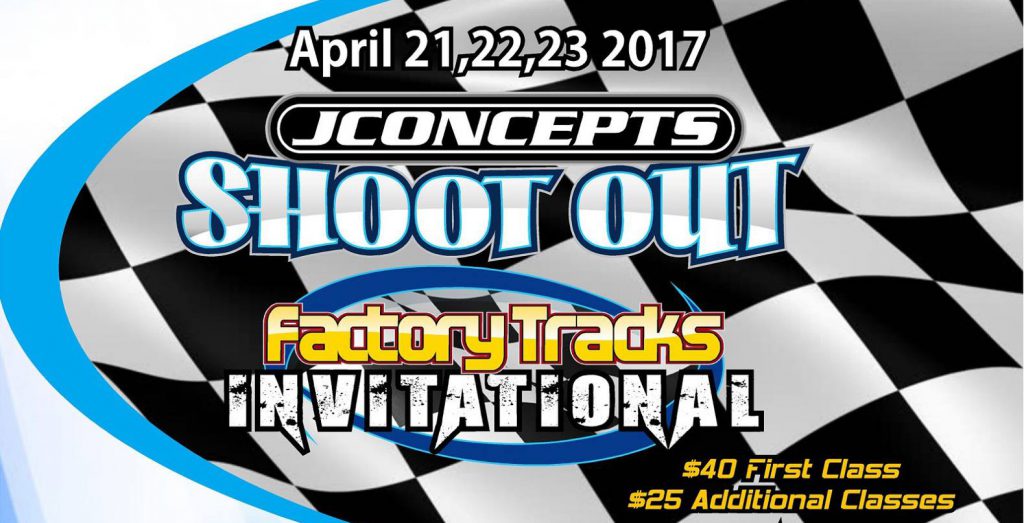 On April 21st – 23rd, Leisure Hours Raceway hosted the 4th Annual Factory Tracks Invitational in Will County, Illinois. While in its 4th year running, each year has crowned a new champion from FTR's Aydin, Austin, and Allen Horne having all won the overall 2wd/4wd combined championship. The FTR Invitationals uses the all out, racing format of the Reedy Race of Champions with points decided by 5 runs in 2wd and 5 runs in 4wd allowing for 1 drop in each class. This competitive style of racing is filled with action and excitement that many have commented the Reedy format requires a bit of luck and the fastest driver doesn't always win.

Running alongside the FTR Invitationals was the 2017 JConcepts Shootout, which consisted of the more standard 4 rounds of qualifying and single A-Main format to decide the winner.
The invite class was dominated early on by one particular driver posting a perfect score in the 2wd portion of the event, FTR/JConcepts' Aydin Horne took an early lead going into 4wd. JConcepts' Cole Tollard and Brad Shearer would make the trip from Wisconsin to Will County, Illinois and participate in the exciting race.
Proving to be too strong, Aydin Horne would follow up his perfect performance in 2wd and carry the momentum into 4wd. With his lowest score being a 2 after 1 drop, the talented youngster from Michigan would end the event with 9 total points and take the overall championship for the 2nd time. Finishing with 13 points, both Brad Shearer and Cole Tollard would tie, but ultimately the tie-breaker would be decided by most 1st place wins giving 2nd to Brad Shear and 3rd to Cole Tollard.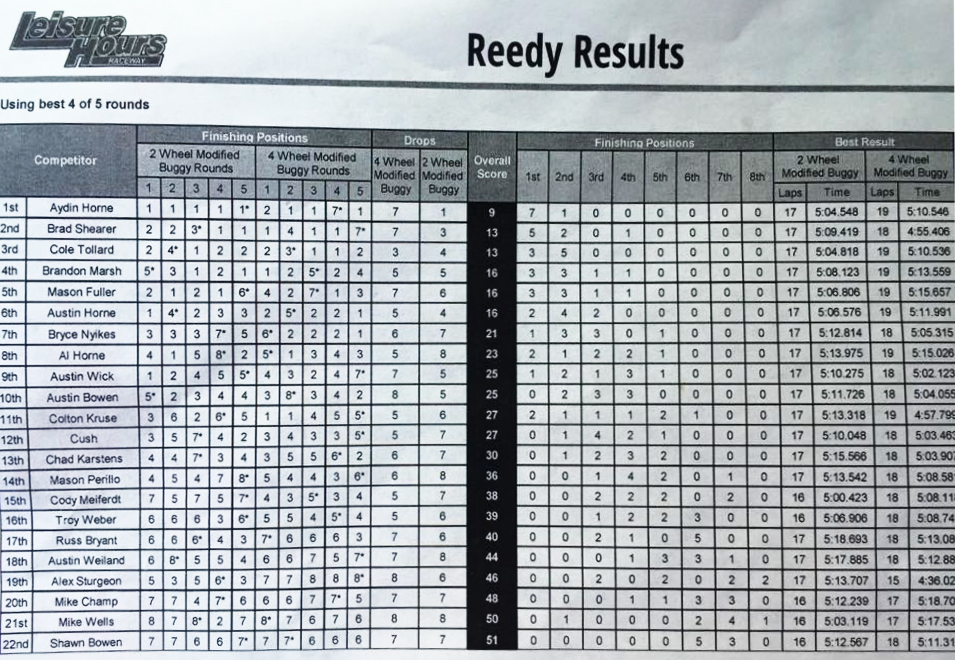 JConcepts Shootout Results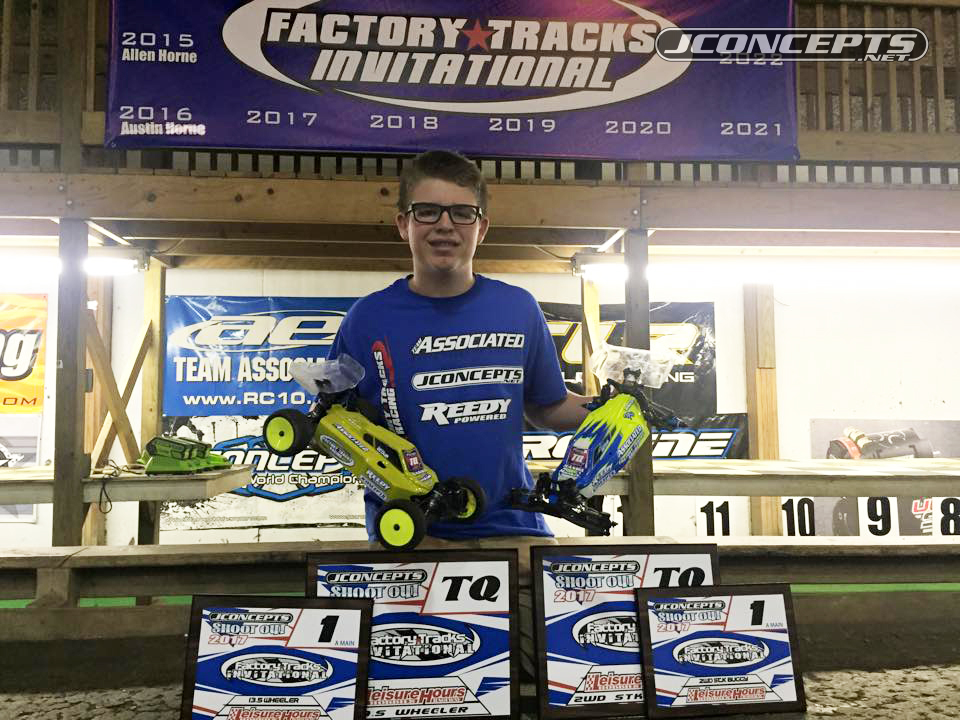 FTR/JConcepts' Dreighton Stoub would lead the way in the 13.5 4wd class and 2wd Stock class with 2 TQ's and 2 wins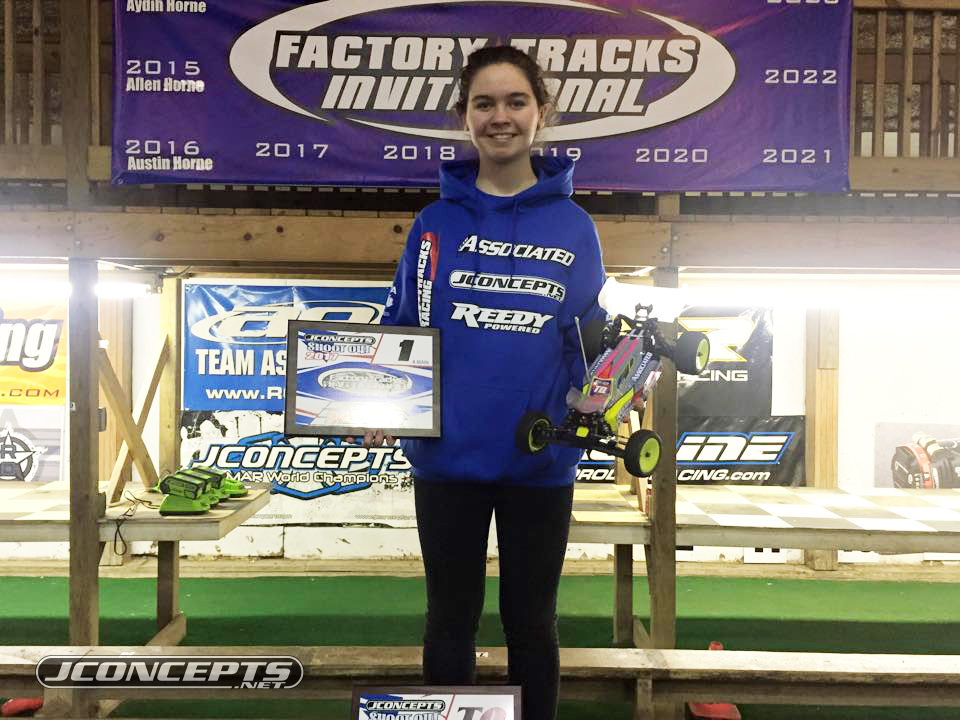 Taking the win in the all women's Powder Puff class was Factory Tracks Racing/JConcepts' Tiffany Wells.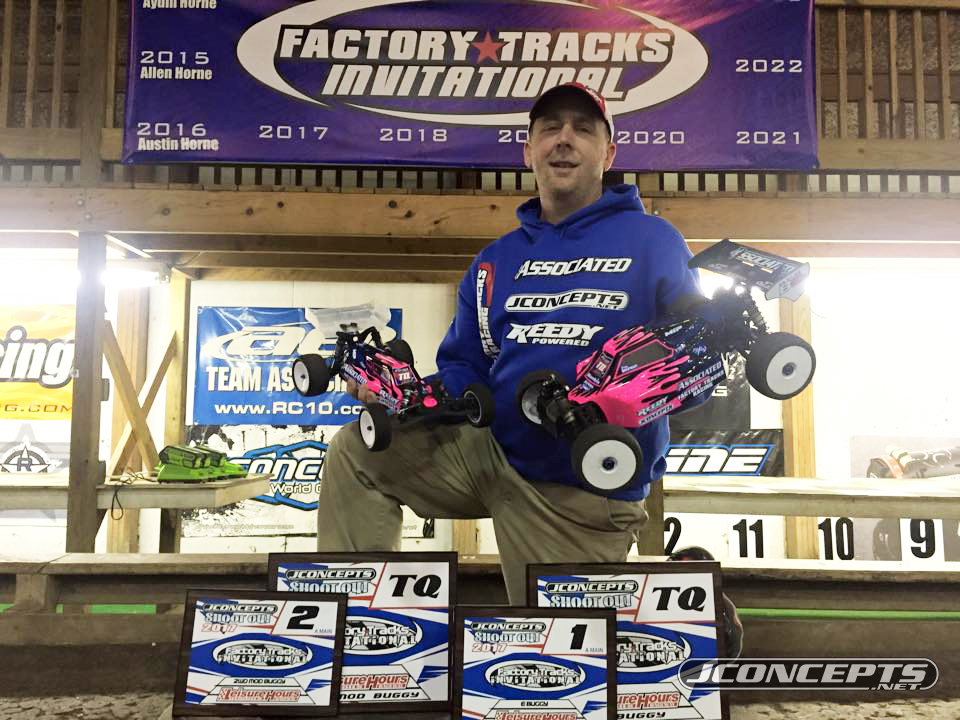 FTR's Jim Bronson finished 2nd in 2wd Modified and 1st in E-Buggy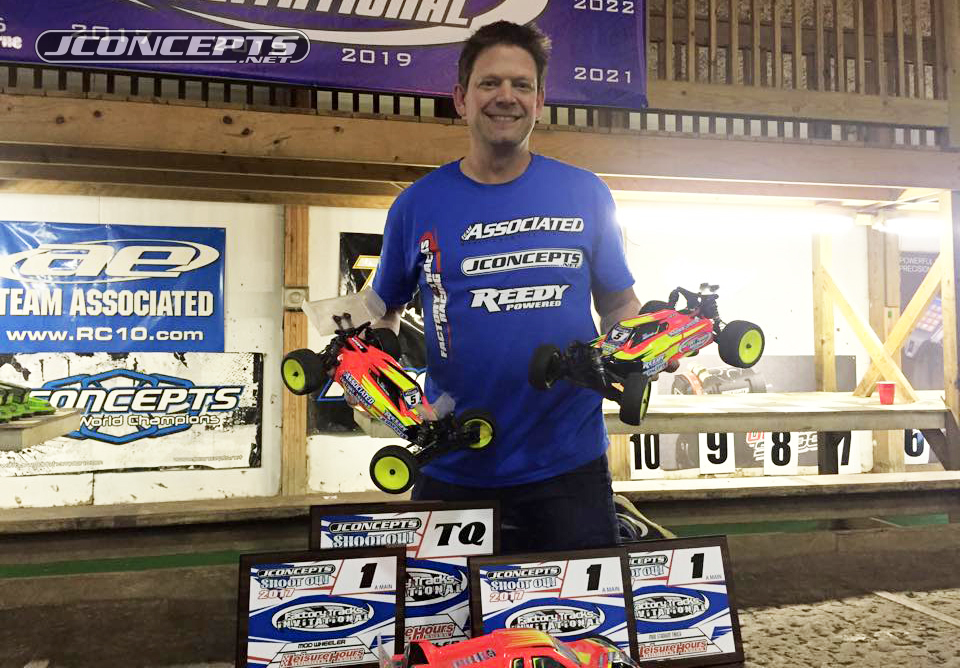 FTR/JConcepts' Mike Himanek would have an outstanding weekend by taking wins in Open 2wd Modified and Open 4wd Modified. Just like the Reedy Race, the Open Class winning is invited to participate in following year's Invitational class.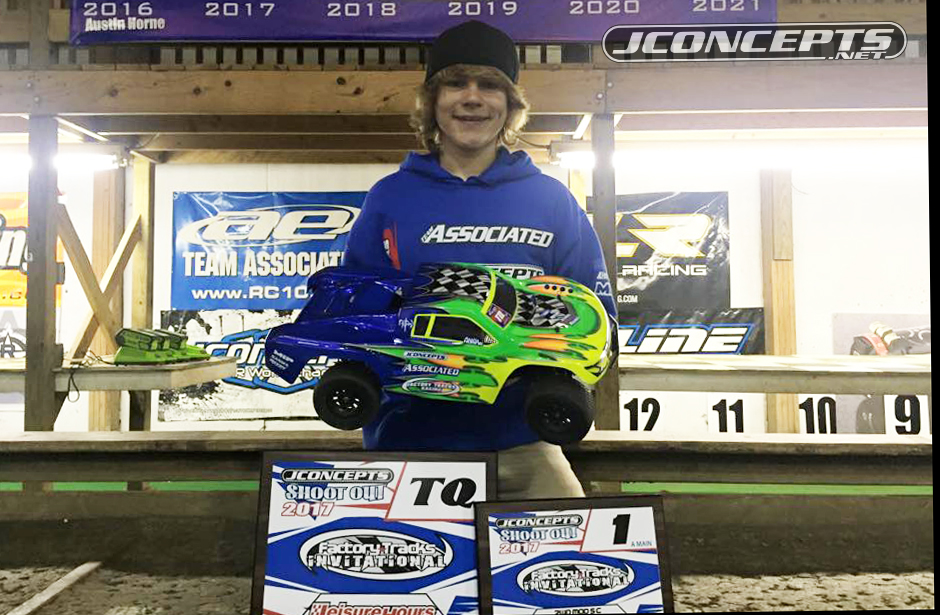 FTR/JConcepts' Austin Horne would go on to win the Modified SC