2017 Electric Nationals Race REcap
The 2017 ROAR 1:8th Electric and 4wd SCT Nationals was held at the world famous Silver Dollar R/C Raceway in Chico, California through July 19th – 23rd. Silver Dollar R/C Raceway is an amazing track facility owned by A Main Performance Hobbies that once hosted to the IFMAR World Championships in 2013.
With only three classes at the Electric Nationals that featured the top North American drivers all fighting for National titles, just making the A-main was going to be a difficult feat to accomplish.

This year's E-Nationals' layout was absolutely awesome and Kevin Jelich delivered another masterpiece and put his signature on another terrific event. From the elevation changes and the floaty jumps with perfect landing zones to the rhythmic combination of jumps and flow, this was a layout loved by many. It goes without saying….. thanks to all the hard work by Jelich and his crew for delivering a Nationals worthy playground. The track was fantastic to race on all weekend and thanks to AMain Hobbies for hosting the event.
1:8th Electric Buggy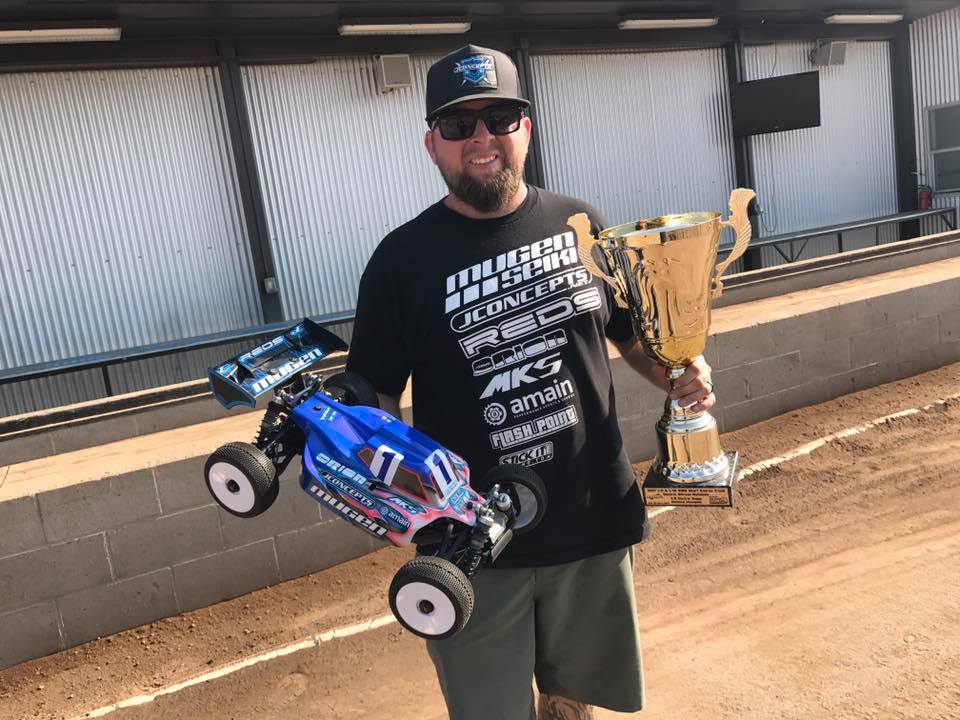 It was an amazing weekend for the JConcepts team as Ryan Maifield was in top form fighting for the win in all 3 classes. Improving upon his efforts from last year, Ryan was able to TQ all rounds of qualifying with his JConcepts equipped Mugen MBX7R Eco and go on to take the A1 and A2 to repeat as the 2017 Ebuggy National Champion. It was unfortunate for AE/JConcepts' Ryan Cavalieri as he had strong qualifying rounds only to meet misfortune with DNF's in A1 and A2. Hanging
It was unfortunate for AE/JConcepts' Ryan Cavalieri as he had strong qualifying rounds qualifying him 2nd on the grid only to meet misfortune with DNF's in A1 and A2. Hanging tough, Cavalieri was able to bounce back and win A3 showing he had to speed to podium. With the title already on lockdown, Maifield was able to sit out and watch his good friend and teammate finally get a run in. Xray's Ty Tessmann is always a contender and finished 2nd behind Maifield.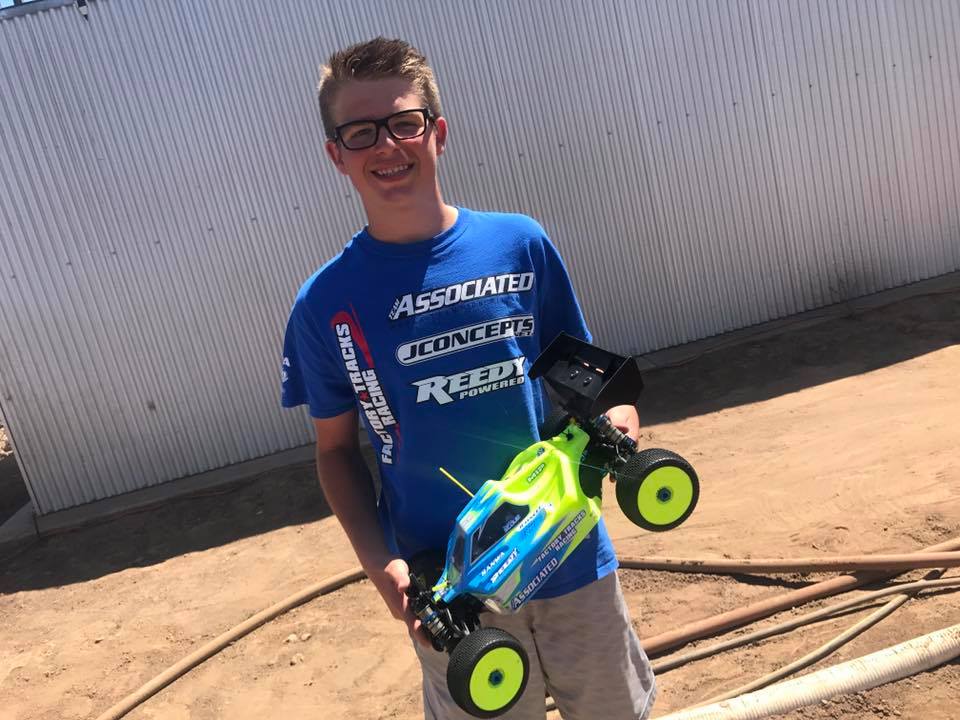 The talk of the weekend was young Factory Tracks/JConcepts' Dreighton Stoub. Not known for his modified or 1/8th scale racing prowess, Stoub really took the spotlight showcasing his amazing talent. Driving with no fear, Stoub was able to qualify 5th overall and finish even better. With Cav's bad luck, Stoub was able to jump up to the 3rd spot on the podium beating some of the best drivers in the business. Is this Stoub's breakthrough race? Yes, and we can't wait for what the future has in store for this talented driver from Michigan.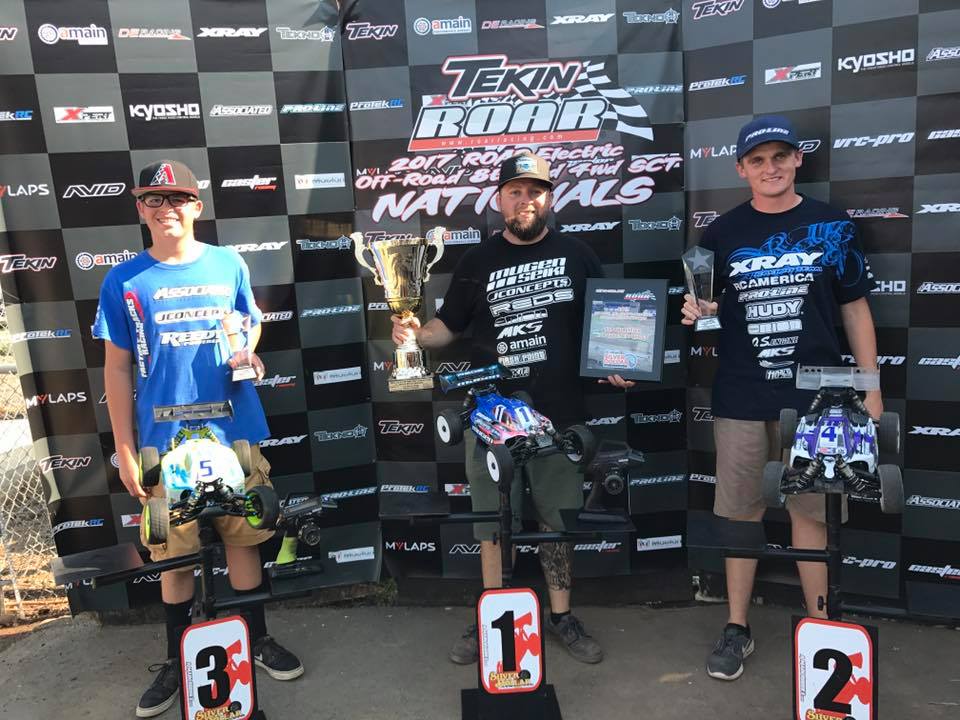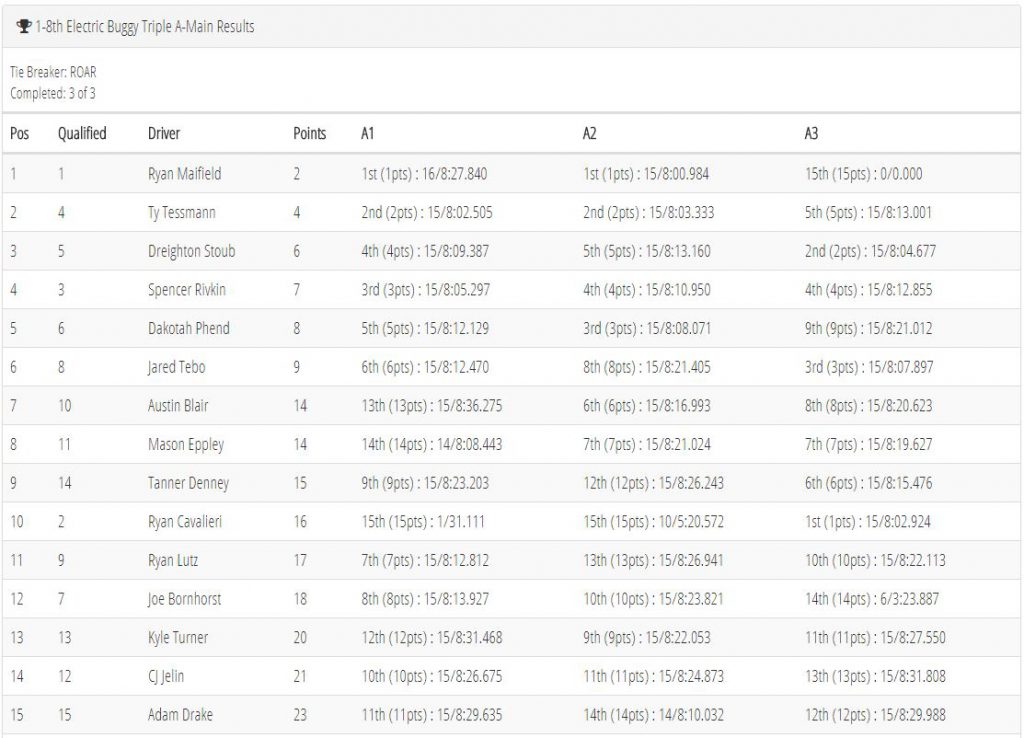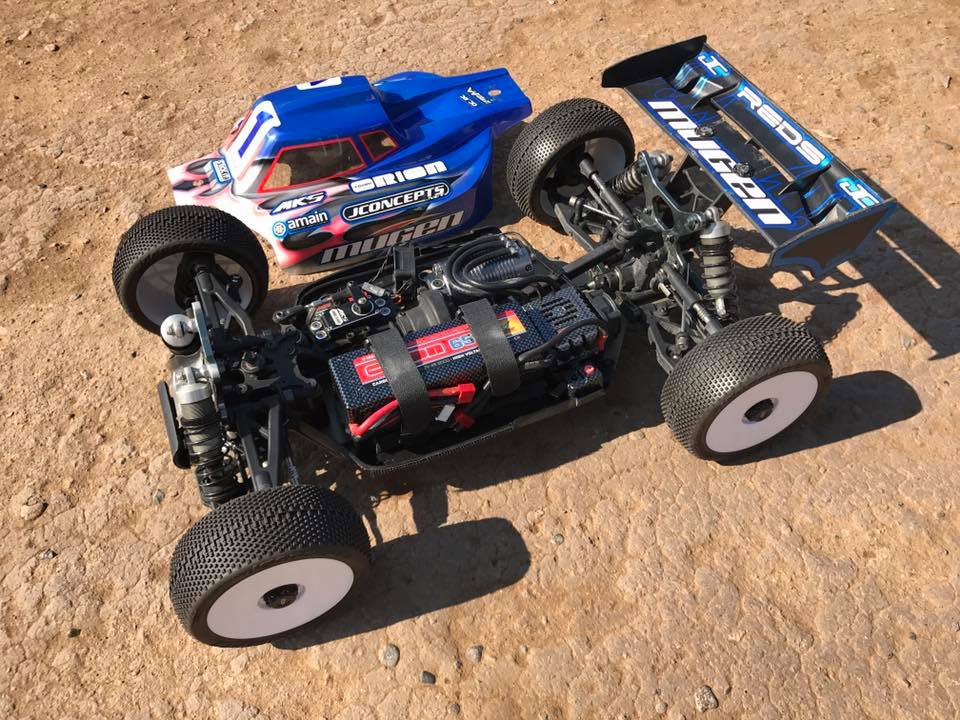 1:8th Etruggy
It was an extremely competitive Etruggy triple A final as both the Truggy goliaths, Ryan Maifield and Ty Tessmann, went head to head in every round. Taking the overall TQ spot, Xray's Ty Tessmann utilized his track position to his advantage as Maifield was never able to find around Tessmann in A1 or A2 to stop Ty from winning the overall. It was an amazing race by both drivers showing what the best in the world can do. Ty Tessmann took the win with both Maifield and Ryan Cavalieri finishing with 4 points. By the tie-breaker, 2nd would go to Maifield and 3rd to Cavalieri.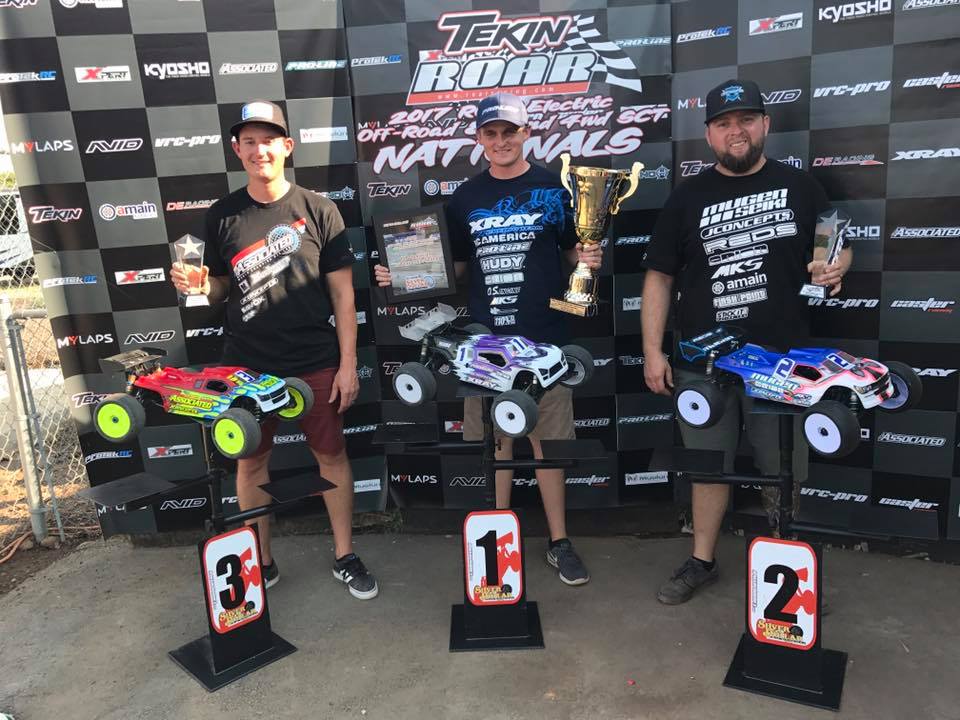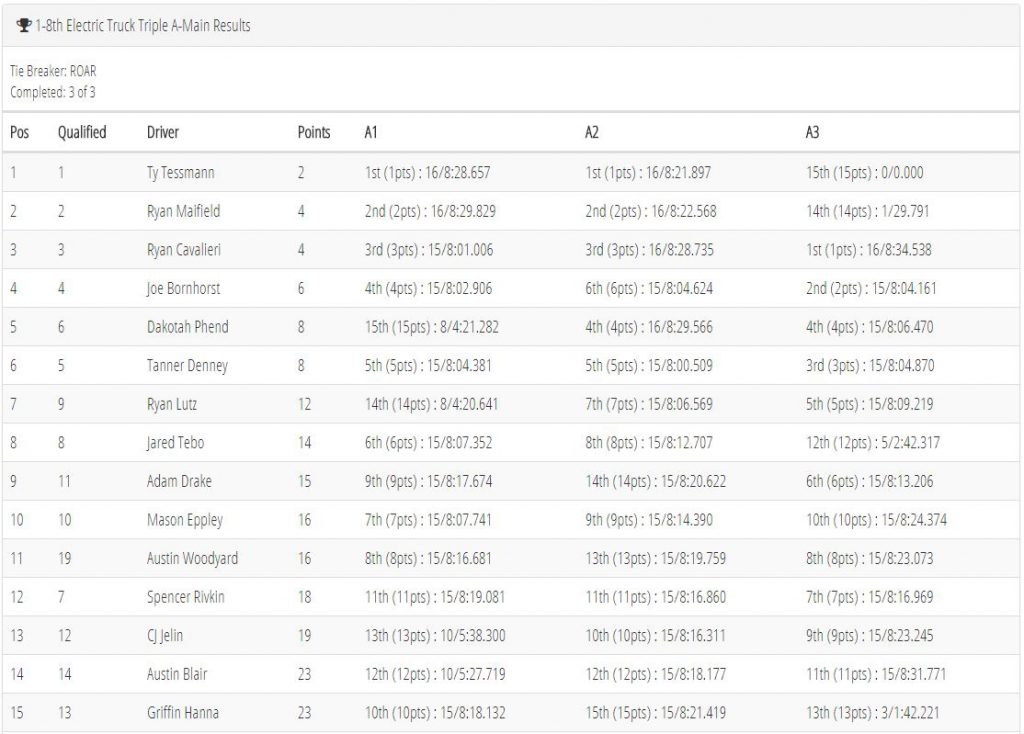 4wd Short Course
It was a 3 horse race in the 4wd Short Course class as TLR's Dakotah Phend, Tanner Denney, and Yokomo/JConcepts' Ryan Maifield would all contest for the National title. With Denney sneaking by to win A1 as Phend and Maifield got together, Denney was in the hunt for his 1st Nationals overall win. However, Dakotah Phend would answer back by winning a close A2 and go on to drive away in A3 to win the overall. Denney would finish 2nd with Maifield making his 3rd podium of the weekend in 3rd.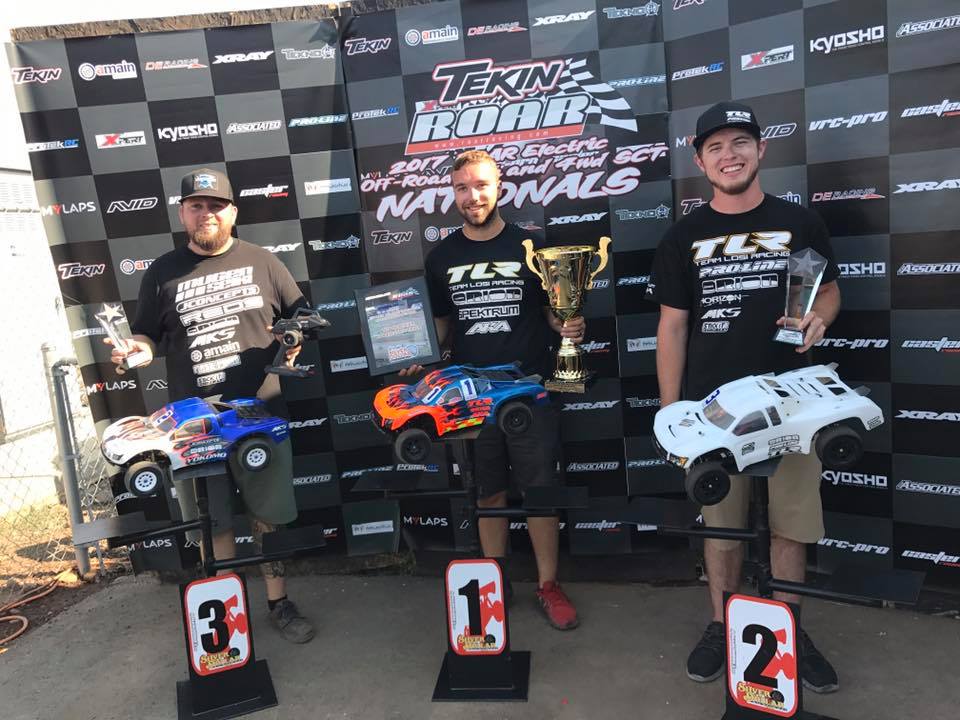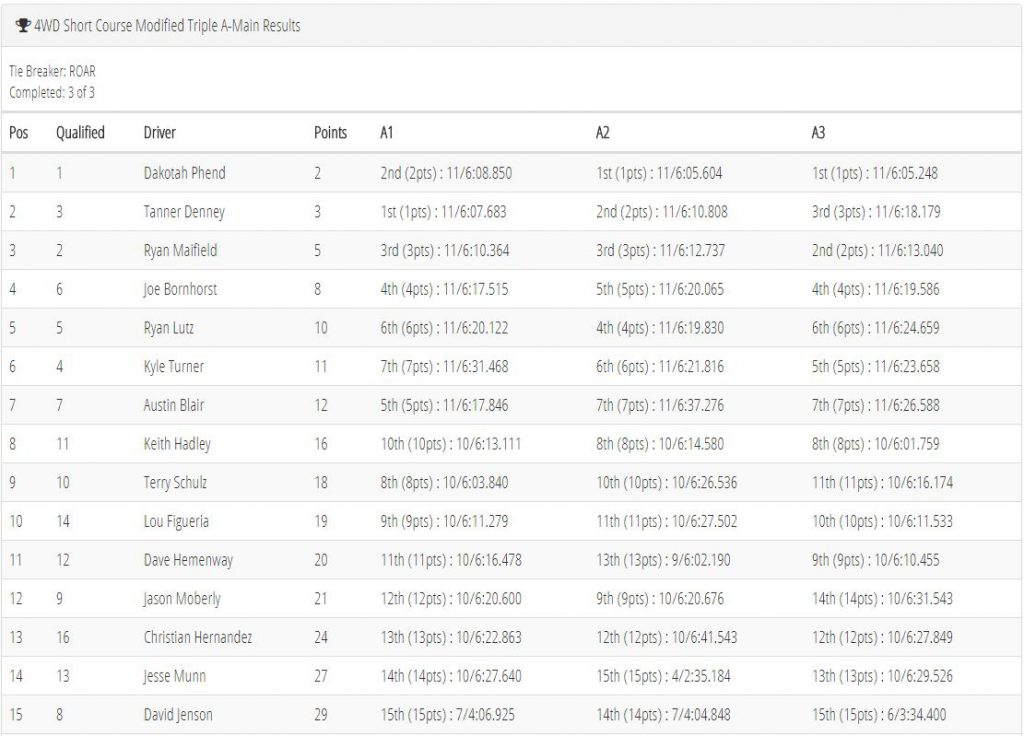 Huge thanks go out to LiveRC.com and Bob Kendall for the awesome video work!