2016 Winter INS Round 1 Results
Qualifying at the Winter INS here at SmacTrac is underway with round 1 in the books. The super technical, tight track is starting to break in and drivers are squeezing out every competitive tenth they can get. While some have found more speed, others have found it harder to improve upon their seeding position over the 5 minute runs.
Not having any problems and showing his dominance in the stock division, Lucas Duncan lit it up in all three classes with a clean sweep earning TQ in 2wd, truck, and short course. Duncan, working with Ron Schuur and Schuur Speed motors, has elevated his game with the speed to win and awesome driving to match.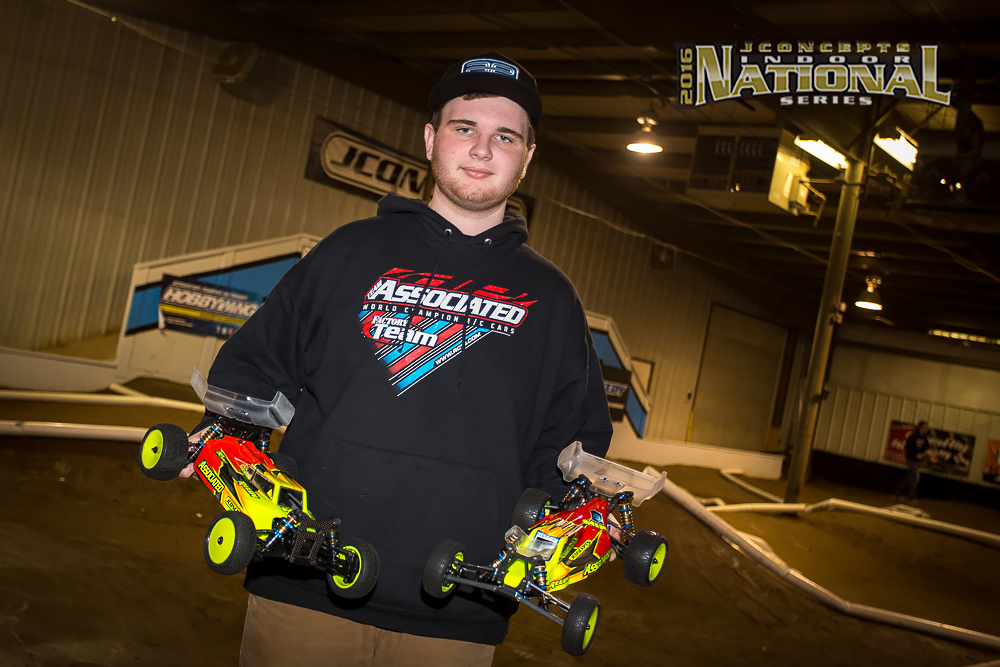 Doing much of the same, Reedy 4wd Open champion Alex Kosciuszek started to show his true speed by taking the opening qualifier in 2wd and 4wd. Just a second behind, TLR/JConcepts' Max Flurer would keep it close and Kosciuszek on his toes in 4wd and Durango/JConcepts' JP Richards would recover in 2wd to make it a close race with Kosciuszek in the end.
Flurer also was able to put in the fastest run in modified truck with his TLR 22T running JConcepts Dirt Webs all the way around.