2016 JConcepts Australia Victorian State Titles
The weekend saw over 190 entries converge at the Keilor Club in Melbourne, Australia for the 2016 Victorian Titles sponsored by JConcepts Australia. Racers were treated to an outdoor track with a combination of high speed sections, elevation changes and a huge triple jump, with a natural clay surface that grooved up through the weekend providing great racing. The weather was perfect for practice and 2wd day with sunshine and 26c temps, however mother nature won on Sunday with heavy rains cancelling the 4wd portion of the event.
The JConcepts 3Ds in blue compound was chosen as the control tyre and it gave great grip and fantastic wear.

The entry list was stacked with 7 of the 2015 Nats A finalists in attendance and entries from all around Australia, including 2014 National champs Josh Pain and Chris Sturdy, as well as the Queensland young guns Mitchell Steer and Alex Bernadzik.
2wd Modified:
JConcepts factory drivers Ray Munday (AE) and Chris Sturdy (Yokomo) were at the pointy end with qualifying round wins. Ray took out A1 and ended up 2nd overall after very close finals with Chris 3rd overall both using JConcepts dirt web front tyres. Most of the A main ran JConcepts front wings and S2 bodies. JConcepts drivers Glen Bonetti, Mark Rogers and Andrew Selvaggi joined them in the main.
Video of A2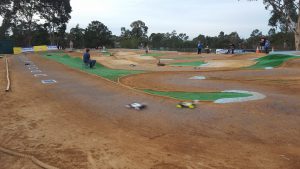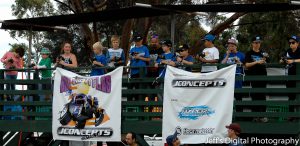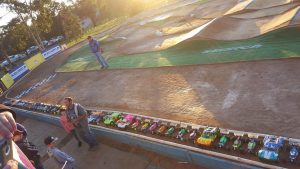 2wd SCT:
This was a re-match of the 2015 nationals with AE young guns Alex Bernadzik and Cameron Zammit battling with AE/JC veteran Ray Munday. Ray took TQ with his JConcepts equipped SC5M then took out A2 and A3 to seal the title from Cam and Alex. JC driver Mark Rogers and JC importer Matt Kellett rounded out the Top 5. Ray used the JConcepts Hi-Flow SCT body, dirt web front tyres and a full range of JC accessories on his SC5M.
Thanks to everyone who helped put on the event and thanks to Jeff Attard (Jeff's Digital Photography) for the photos!