2015 Speed One Race
Held in Surabaya, Indonesia, the Speed One Race is the new name for the biggest event organized by the fantastic crew and facility of Cnetic. The track had once again the best prep! The black surface came from a massive addition of molasses from sugarcane. No dust, maximum grip and tire wear on the very hot track.
JConcepts' team drivers Reno Savoya and Zac Ryan were in attendance and dominated the field all weekend. Reno tested the JConcepts Diamond Bars and the JConcepts Detox tires and found he had more traction with the yellow compound Detox. Reno said, "Since P1 my car was on rails! I felt the JConcepts tyres gave me the ability to push harder without loosing stability. It is the most important on this very selective track, with fastest laps close to 50 seconds!"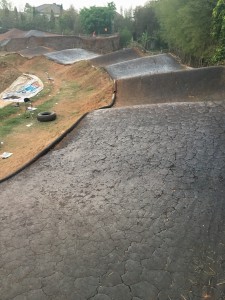 Reno would go on to TQ all 6 rounds of qualifying, setting the pace over 10 second faster than the very competitive field. After a flawless 30 minute semi, Reno placed himself P1 on the grid for the one hour final.
Reno would go onto win the main event with teammate Zac Ryan in 2nd. Reno had this to say about the final, "One hour on this track is just insane!! But with very low tyre wear thanks to the Detox tyres in yellow compound, I won by over a lap on JConcepts teammate Zac Ryan making a 1-2 finish for Detox!"
Congratulations to Reno and Zac on a great weekend of racing!