2015 JConcepts Factory Tracks Invitational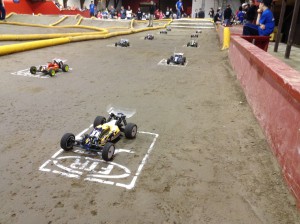 The JConcepts Factory Tracks Invitational was held at the RC Clubhouse near Detroit Michigan. The second year of this event for the Clubhouse crew and Factory Tracks promotion set entries records at 375 entries for the largest indoor electric race in the state, ever.
The layout looked fun, but drivers soon found out that fast laps were tricky and then doing it for 5 minutes would be a challenge for even the Invite drivers. For the Invite class, they would run the Reedy format with 2 Wheel on Saturday and 4 Wheel on Sunday with 5 rounds each day and 1 throw out. Control tires were in effect using JConcepts Dirt Webs in Gold compound, and nightly impound to prevent extra work being done to the tires, making every effort to ensure a level playing field.

For the Invite class, there are a long list of things that must go right to win the overall after 10 main events. You don't need to be the fastest, but you must be quick. You need to be smart, smart with traffic, and making the best of your random starting grid and find your way to the front while taking a 3 when you need to. A little luck, luck with traffic, luck with avoiding wrecks, and some good starting spots make your day easier.
As the 2 Wheel portion moved through the rounds, Al Horne, Kia Goff, and Aydin Horne placed themselves at the front of the field. Close battles and tight racing made every point count. In the overall, 6th through 10th were only had 1 point of separation. One good run could potentially bump you up 5 spots.
Sunday brought out the 4Wheel portion, and a new chance for drivers to show their skills and battle for the top positions. Al Horne continued with strong runs even with some unfortunate starting positions. Brett Kingsbury had some strong finishes to bring him up into the mix. Tyler Jones showed his TLR had the speed, but a DNF with his wins hurt his overall position. Brandon Marsh kept plugging away with top 5 runs all weekend.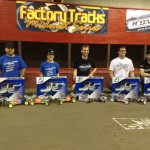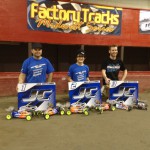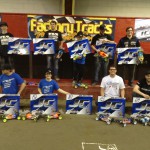 As the event came to a close, Al Horne was able to finish off with the overall followed by last years champion Aydin Horne, followed by Kia Goff. Thank you to all of the Invite drivers for an extremely good show. All of the open class drivers for an excellent weekend of racing. Factory Tracks for the event, and the RC Clubhouse for providing a top notch facility and a great consistent racing surface along with the amazing staff.