2014 ROAR Electric Off-road Nationals – Day 1 Qualifiers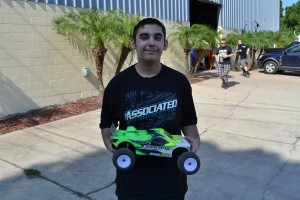 The first day of qualifying is in the books. Extremely warm weather has had it's toll on everyone but then again, it is Florida in August. Today was a bit more tolerable compared to the last two days of practice.
JConcepts Team Drivers had a good day during the first two rounds of qualifying. Nathan Bernal is sitting TQ in 17.5 Racing Truck and in the number 2 spot in 17.5 Buggy. Ryan Maifield is currently sitting 2nd in 4wd Mod Buggy, 2nd in Modified Short Course and in the 4th spot in 2wd Mod Buggy. Other drivers in the top 10 include Riker Gatenby, Peyton MacDonald, Dave Duncan, Chad Due, JR Mitch, Dustin Evans, Max Flurer, Kody Numedahl, Spencer Rivkin, Kevin Motter, Jovan Cruz, Steven Hartson, Tanner Denney, Michael Schoettler and Brandon Marsh.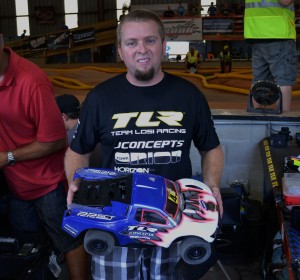 Round 3 kicks off tomorrow morning at 9:30am. Stay tuned to the JConcepts Facebook page for updates throughout the weekend and watch all the action live on LiveRC.com.