2014 Keilor Invitational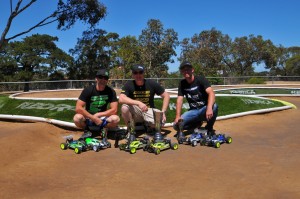 JConcepts win Downunder: Munday wins Keilor Invitational, Peeler Truck Shootout
Track: Keilor Electric Off-Road Club, Melbourne, Australia
Date: 25/26 January 2014 (Australia Day)
Event: 2014 Keilor Invitational / Stock Shootout
Race Reporter: Ray Munday
JConcepts had a successful weekend over the Australia Day long weekend, with Ray Munday winning the inaugural Keilor Invitational and Ash Peeler dominating the truck classes at the Keilor Stock Shootout. The Invitational event was the first of its kind in Australia for many years, and was held in conjunction with the stock shootout at the freshly rebuilt Keilor track.

The Keilor club members had worked very hard to prepare a track to world standard with fast sweepers, technical sections, large elevation changes, esses and a challenging jump / rhythm section. With the first wheel turned on the new layout Saturday morning, there was no home track advantage and racers had only a few hours of practice before racing started at 1pm. The weather was perfect for summer in Australia, with temperatures around 30 deg C and burning UV from the sun giving the track plenty of grip. Orange compound Bar Codes were the go-to tyre for these conditions.
Invitational Class: The event, held on the same weekend as the historic Reedy Race in the USA, was run to a similar format with the top 10 drivers from Victoria invited for 10 heads up races for 2wd (Saturday) and 4wd (Sunday).
Using a full complement of JConcepts wheels, tyres, bodies, wings and accessories on his Team Associated / Novak buggies, Ray managed to win 5 out of the 10 races on his way to the title against very stiff competition. There were 5 JC team drivers in the event, with Glen Bonetti placing 4th, Ash Peeler 5th, John 'Cactus' Watkins 7th and Andrew Selvaggi an unlucky 9th. Watkins also used his commentary skills for the finals of the stock shootout!
Shootout: Ash Peeler has won national titles in SCT and Truck, and took out both of these classes with his Kyosho trucks despite tough competition from Scott Rawlings and Kyle Sanders. He used Bar Codes to set the fastest times of the event in both classes.
Thanks to the club for putting on a great event, and especially to those who worked tirelessly to prepare the track for all racers to enjoy.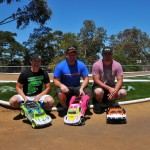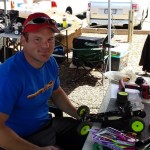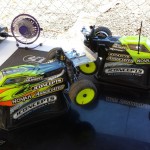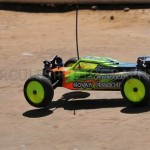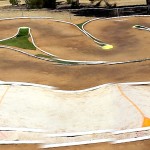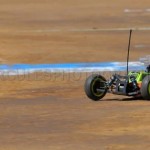 Ray's setups can be found HERE.
Photo Credit: Hercules Sports Photography