2013 Silver State Nitro Challenge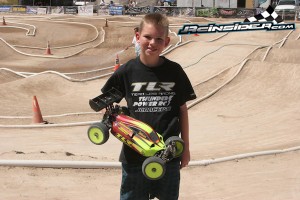 David Jenson TQ's and wins at the 2013 Silver State Nitro Challenge with JConcepts.
The 2013 Silver State Nitro Challenge hosted by the Southern Nevada RC Club was held April 18-21. JConcepts Team driver David Jenson had a great weekend of racing. David TQ'd and took 1st place in Electric Open 8th Scale. The track was a bit rough this year but David was able to dominate the eBuggy class with his JConcepts Hybrids in Green Compound. In the Pro 2 Short Course class, David qualified 4th and finished in 2nd running JConcepts Double Dees in Green up front and Subcultures in Green in back. For the main David switched to Green 3d's in back. In the Pro 4 Short Course class David qualified 2nd and finished 3rd. David was running Green Subcultures which helped him in the really loose dirt.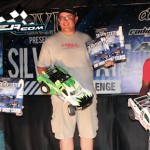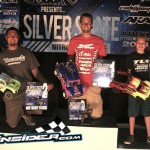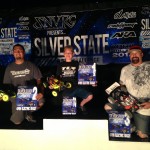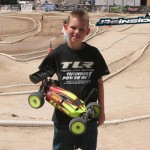 Photo Credit: RCInsider.com