2013 Keilor Cup – Round 3 – Victorian Drivers Series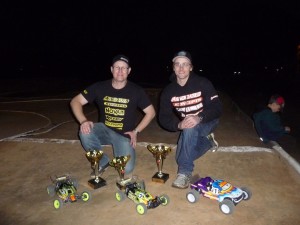 Munday, Selvaggi and Peeler on Top for JConcepts Downunder!
Date: 11th August, 2013
Event: 2013 Keilor Cup, Melbourne, Australia (Rd 3 Victorian Drivers Series)
Weather: 10-16C, Dry
Track: Medium traction, grooved
Format: 3 IFMAR qualifiers, 3 A finals
Race Report By: Ray Munday
The 3rd round of the popular Victorian Drivers Series was held at the Keilor Club in Melbourne on the 11th August. The Keilor track crew worked hard to get the track ready after a week of heavy rain and come race day, the track was perfect with a groove forming and everyone scrambling for Bar Codes! Over 150 entries were received for this 1 day event making for a long day with full fields in all classes.

JConcepts proved they have the products to beat with wins in 5 of the 8 classes on offer.
The modified fields in particular were stacked with 30 entries in both 2w and 4w open. With no less than 6 previous national champions in the field, just making an A-main was going to be tough! JConcepts were well represented headed by Factory driver Ray Munday (JC / AE / Novak / Reedy), Glen Bonetti (JC / AE) Ash Peeler (JC / Kyosho), Glen Bonetti (JC / AE), Leigh Cheeseman (JC / Schumacher), John Watkins (JC / Xray) and Scott Giles (JC / Schumacher) ready to take it to the rest of the field. This included multi-time national champ Matt Griffin (Yokomo), Ben Sterling (Kyosho), touring car ace Ryan Maker (Kyosho), Welsh star Jody Denner (Yokomo), Mark 'Paris' Rodgers (AE), Tasmanian Sam Wells and Scott 'The Hot One' Rawlings (Yokomo).
Rapidly changing track conditions made tyre choice difficult but there was a JConcepts tyre for each occasion. The track was slippery and damp in practice so Green 3Ds were preferred, but then as the track dried it was time to change to Blue compound and as the track grooved, racers changed to Bar Codes.
2w Open:
This was a clean sweep for Ray Munday on his home track. Fastest in all 3 qualifiers and winner of A1 and A2, he was never headed all day. Starting on 3Ds, Ray switched to Blue Bar Codes by Q3 as the track started to groove in the winter sun and was the only driver to get 13 laps, achieving this in 3 races. Young gun Glen Bonetti won A3 to wrap up second place with Ash Peeler finishing 3rd – domination of the 2w open podium in the class where traction is most critical.
Ray used Blue Bar Codes (with 3206-02 medium Closed Cell inserts in the rear) to take the win and his B4.2 also rocked the new HD ballcups and carbon steering rack in addition to Finnisher body, Hi-Clearance wing, Fin turnbuckles, Mono rims, alloy wing mounts and steering arms, Titanium front axles and pre-cut chassis protector.
4w Open:
This proved to be the closest racing of the day with Ray Munday and long time rival Matt Griffin battling for the lead. Ray took out Q1, and Matt Q2 setting up a Q3 showdown. A small bobble 2 laps from home cost Ray as Matt took Q3 by 0.5s to TQ.
In all 3 finals Matt and Ray pulled away from the field but were never more than 1s apart. Matt held his nerve and his line to take 2 finals, with Ray coming home 2nd by the narrowest of margins. Ryan Maker showed he is no slouch in off-road with a fine 3rd place. JConcepts featured heavily in the final with Glen Bonetti, Leigh Cheeseman and John Watkins all battling for the podium.
Ray also used Blue Bar Codes (with 3206-02 inserts at the rear) to tame the track and was using the new alloy/carbon steering rack for the B44.2 to give extra precision.
Truck:
Andrew Selvaggi was the man of the day in Truck, putting aside a Q1 DNF to TQ then win A1 and A2 in convincing fashion with his Reedy powered T4.2. Scott Giles then took out A3, also using Blue Bar Codes.
SCT:
Ashley Peeler won the SCT national title this year and showed everyone why with a strong win in the 2wd SCT class. He won Q1 and Q2 to TQ,then A1 and A3 to seal the win. He was pushed hard by local Kyle Sanders (Losi), with his hard work paying off with results. He won A2 to take 2nd overall. Glen Bonetti was not far behind, winning Q3 and finishing 3rd overall. Andrew Selvaggi finished 4th giving JC 1st – 4th in 2WD SCT! Blue Bar Codes were again the tyre of choice for these conditions.
Other Classes:
JConcepts products were also heavily used in other classes. In the 2wd 21.5 class for up and coming drivers, Ant Salvatore continued his domnination of the class with Brodie Jaensch taking out top junior, both using JC bodies and tyres. In 4WD SCT, Scott Rawlings won using the JC Hi-Flow body on his SC104x4.
Wrap-Up:
The 2013 Keilor Cup was a hugely successful event. With a massive entry, fantastic track and close racing it will be long remembered. Thanks and congratulations to everyone involved for making it a successful event! The next round of the series will be held at the famous Wodonga track on the 15th September – be there!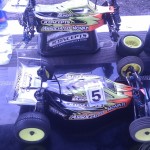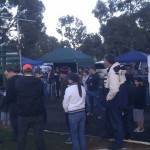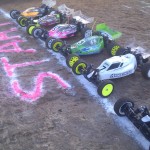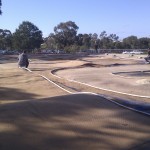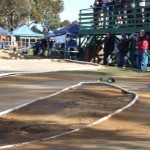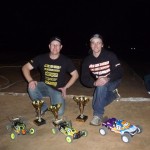 Rays setups can be found HERE.
Ray also has a help thread for any questions about JConcepts products HERE.
Products used:
JConcepts Bar Codes (Blue compound) (Buggy rear, 2wd front, 4wd front, SCT, Truck)
JConcepts Medium Closed Cell Inserts 3206-02
JConcepts B4, B44, 22, RB5 Mono rims
JConcepts HD ballcups
JConcepts Fin turnbuckles
JConcepts alloy wing mounts (B4, B44)
JConcepts alloy bellcranks (B4, SC10, T4)
JConcepts alloy steering rack (B44.2)
JConcepts carbon steering rack (B4.2)
JConcepts Finnisher Body (B4.2, B44.2, RB5, 22)
JConcepts Hi-Clearance Wing (6.5" and 7")
JConcepts Chassis Protectors (B4, RB5, 22, B44.2, SC10)
JConcepts Alloy Serrated Wheel nuts
JConcepts B44.2 Alloy bulkhead cap