2013 Bigfoot Extravaganza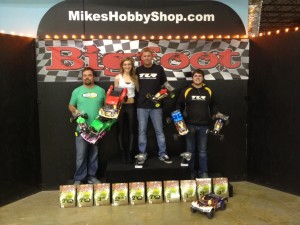 JR Mitch, Cody Hollis and JConcepts Pressure Points steal the show at the 2013 Bigfoot Extravaganza.
Race: 2013 Bigfoot Extravaganza
Track: Mikes Hobby Shop – Carrollton, TX
Date: March 2-3, 2013
The 11th annual Bigfoot race held at Mikes Hobby Shop in Carrollton, TX, attracted racers from all over the country and with a total entry count of 247, it was the largest to date. JConcepts Team drivers JR Mitch and Cody Hollis were spectacular all weekend and with support from teammates Mike Stoll, Trevor Nault, Aaron Reynolds and Taylor Larsen, the team had the equipment to beat at Mike's famous track surface.

JR Mitch got things started by TQ'ing the 2wd SCT modified class and 2wd modified buggy class with the Pressure Points tires in green compound. Cody Hollis kept things rolling in the Racing Truck class by getting the TQ with his TLR 22-T also rocking the Pressure Points in green compound. The tricky conditions which relied on incredible forward bite but a slight amount of rotation to get all the corner speed possible out of the vehicles. Some drivers struggled to adapt, but JR and Cody had done their homework in years prior and returned to the annual event for a 3rd time, their previous experiences at the Bigfoot paid off and both JR and Cody were on point.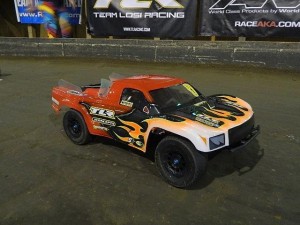 Sunday began the triple A-main events where JR easily took A1 and A3 in the SCT class to take the overall title. Cody Hollis battled for 3 mains to seal the victory in the Racing Truck modified class and was clearly the driver to beat in this class and on this particular weekend. 2wd modified was hard fought where JR easily took A1 but some mistakes, start miscues and tight racing turned the class into a 3 A-main battle. Kyle Skidmore emerged in A2 and A3 with victories earning the overall championship. JR Mitch finished 3rd in A3 and combined with his A1 victory finished 2nd overall. Both vehicles used the new Pressure Points tires to tame Mike's surface.
Congratulations to the JConcepts team drivers filling the A-mains and JR Mitch and Cody Hollis on their successful weekend.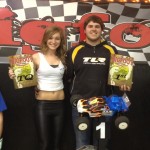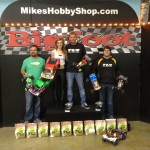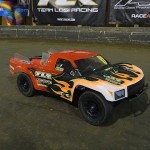 JConcepts winning products:
· 3035-02 – Pressure Points green compound
· 3017-02 – Bar Codes green compound
· 3062-02 – Pressure Points green compound
· 3049-02 – Pressure Points green compound
· 0220 – Finnisher TLR 22 body
· 0123 – Hi-Clearance 6.5" TLR wing
· 0243 – 2012 Ford F-250 Super Duty XLT SuperCab
· 2012M – JConcepts matte vehicle stand
· 2102 – JConcepts – 1/10th, 1/8th and SCT Striker setup board w/ foam pad
· 2136 – 5 and 10gm stick-on weight set
· 2043M – JConcepts – Advanced Formulated Tire Glue – Medium
· 2160-1 – JConcepts – battery hold down thumb nut – blue
· 2189 – JConcepts – TLR 22, 22T, 22SCT Monroe Carbon Fiber battery brace set
· 2192-2 – JConcepts – TLR 22 / 22T aluminum wing / body mounts – black – 2pc
· 2090 – 4mm locking wheel nut – fits all TLR 22, 22-T
· 2133 – JConcepts pit mat
· 3325Y – Mono – TLR 22 front wheel (yellow) – 4pc.
· 3326Y – Mono – TLR 22 – 12mm hex rear wheel (yellow) – 4pc.
· 3352B – Hazard – Losi SCT-E wheel – black – 2pc.
· 3202-1 – Profiled – 1/10th 4wd front insert – medium / grooved – 2pc
· 3204-1 – Profiled – 1/10th 2wd front insert – medium / grooved – 2pc
· 3206-2 – Profiled – 1/10th buggy rear insert – medium / grooved – 2pc