2012 Hobby Haven Off-road Shootout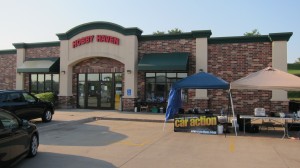 JConcepts wins Five Classes at the 2012 Hobby Haven Shootout.
Event: 2012 Hobby Haven Off-road Shootout
Date: September 1-2, 2012
Track: Hobby Haven – Urbandale, Iowa
JConcepts Team Driver Dave Duncan made the trip from Florida to Urbandale, Iowa for the 2012 Hobby Haven Off-road Shootout annual race. The track, a black dirt surface, is built next to the Hobby Shop building with a nice large concrete parking lot to pit on right next to the track. The track crew was awesome with the keep up, track watering, blowing the track off and/or just using a push broom in the corners to remove the fluff off the driving surface.

Practice opened at 10am Friday morning. With 280 entries from 9 states (Nebraska, Missouri, Illinois, South Dakota, Ohio, Wisconsin, Michigan, Florida, and of course Iowa). As the practice day went on, the track crew kept it in good condition so the surface would not be torn up too much for Saturdays qualifying. Practice ran until about 7pm when they closed the track to prep for the race. I was told the crew worked on the track until late Friday night and it showed Saturday with how well it looked!
Saturday kicked off with a drivers meeting at 8:30am and the first round of qualifying started at 9am. 3 total rounds being run this day with your one fastest qualifying position seating you in the mains. It was a long day but the crew did an awesome job and finished up last heat at around midnight.
Sunday. It's main day!! All A mains will be triple A races. 9am the track crew and Chilly Duncan the promoter started an amazing prize giveaway for all racers that raced this weekend. With a total of 43 sponsors and JConcepts being the main sponsor the prizes were epic!!! We lost count at around $10,000 dollars in retail price of prizes being given away this morning.
Mains started with first round of A's running in the beginning of the day. Second round of A's in the middle of the day and the Third round of A's at the end of the program.
JConcepts had a great showing with lots of their fast guys coming out for this race. JConcepts had won 5 total classes!!
Mod 4wd SCT: Alex Vanderbeek
Mod 4wd Buggy: Chad Karsten
Mod 2wd Stadium Truck: David Fast
Stock 2wd SCT: Dave Duncan
Stock 2wd Buggy: Dave Duncan
After all was said and done it was a very fun race with a great bunch of guys in the local area. Can not wait till next year and hope to see everyone out there again!!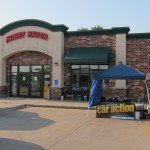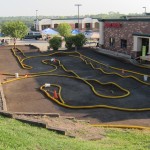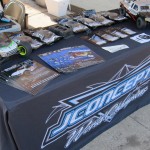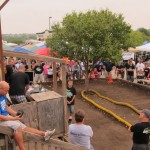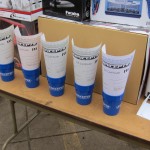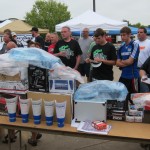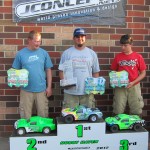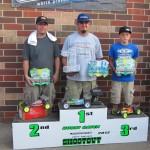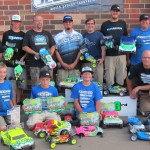 Thanks to Trevor "Chilly" Duncan from RC Car Action for additional photos and videos of this event.
Friday Photos
Saturday Photos
Sunday Photos
Check out Trevor "Chilly" Duncan's race recap on RCCarAction.com
Also check out the local media coverage of the event.