2012 Cabin Fever Indoor Supercross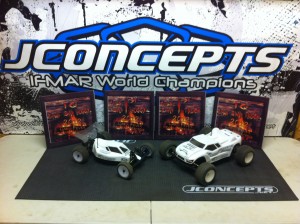 Event Name – 2012 Cabin Fever Indoor Supercross
Event Location – Lewiston, ID
Event Date – February 10th – 12th 2012
The 2012 Cabin Fever race held in Lewiston, ID was host to around 250 entries of nitro and electric racers. This race is very popular among the nitro racers in the pacific northwest, but electric is on the rise. The track is more suitable for the 1/8 machines as the track size is around 115 x 150.

The track surface was quite slippery as the temperatures were quite low, but JConcepts Team Driver Mike Hudson had an impressive qualifying effort by TQ'ing all 3 rounds of 2wd modified and 2 rounds each in mod truck and 4×4 sc. Mike went on to win the first 2 mains in both 2wd modified and mod truck to claim the overall win and finished 3rd in all the 4×4 mains finishing up 4th overall.
Special thanks to the RCCCL (R/C Car Club of Lewiston) for putting on another great event for the first of many races of the 2012 racing season in the Pacific Northwest.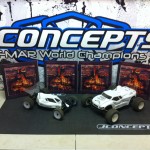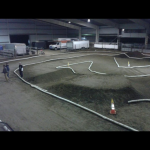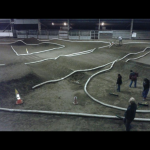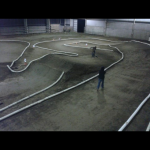 Products used:
B4.1 +8 Finnisher Body
T4.1 Punisher Body
Illuzion Hi-Flow SCT Body
Advanced Formulated Tire Glue
2wd Buggy Products used:
Rips (green compound)
Double Dees (green compound)
Flip Outs (green compound)
Mono wheels
Hex Adaptors
Modified Truck Products used:
Carvers (blue compound)
Double Dees (green compound)
Flip Outs (green compound)
4X4 SC Products used:
Double Dees (green compound)
Hazard Wheels