2011 Clash News & Updates
2011 Clash news – November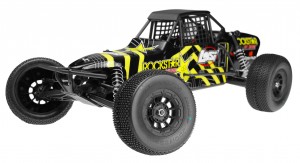 The 2011 Clash is gaining some serious momentum. We now have 312 pre-registered drivers which is fantastic for this early before the event. Remember the payment option is now open via RCsignup and 300 entries it the cap to the event. Pay online to reserve the space now. Also, anyone that is flying in from out of town should send an email to us ( info@rcclash.com ) regarding pit space so we can reserve a spot for you. The Nitro warm-up race is this weekend (November 6th) at Coral Springs, come on out to support the club as changes and updates are being made daily to provide the best running surface for both nitro and electric.

Host Hotel –
The official host hotel for the 2011 JConcepts Clash is the La Quinta Inn and Suites. Please see the information below for the group rate.
La Quinta Inn and Suites
3701 University Dr
Coral Springs, FL 33065
954-753-9000 Special Group rate at this location- $58 per night!
Ask for the JConcepts Group rate, or Group #647
Concours d'Elegance –
We have decided to add Concours d'Elegance to the 2011 JConcepts Clash. Friday morning just after registration cut-off a Concours will be held on the track and will include the 3 following classes listed below. There are no rules involved and the winners will be chosen by 3 judges hand-picked just before the event. Bring your best prepped vehicle with latest paint work and display to win.
Concours d'Elegance classes:
· 1/8th scale
· 1/10th scale
· SCT
New class introduction –
Since its introduction, the JConcepts Clash has always been a proving ground for emerging classes and a test bed for new products or technological advancements. During the 2008 Clash, the Short Course Truck class was introduced as a fun class and as a low cost option specifically for the event.
For 2011, The Clash introduces the Short Course Buggy class as a new introductory class for just $15.
Short Course buggy rules –
· Losi SCB buggy – 17.5 motor, blinky mode.
· Electrical, tire and wheel changes allowed.
· Front and rear lights recommended. Class will always run as the last race of the day toward the evening.
Tentative practice and race schedule –
Clash schedule:
· Thursday, controlled practice (1/10th and 1/8th alternation)
· Friday, Concours d'Elegance – 9:00am, qualifying 10:00am
· Friday evening – social meet and greet at the host hotel. Snacks and soft drinks provided by JConcepts
· Saturday, qualifying 8:00am, volume controlled until 9:00am, evening lower mains
· Sunday, mains 8:00am, volume controlled until 9:00am