1:8 Spring Nationals – Travel Day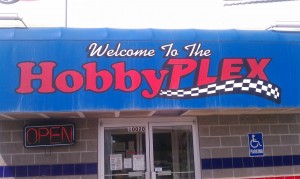 It's travel day, as I make my way to the mid-west. I am in Omaha, Nebraska at the JConcepts 1/8 Nationals being held at the Hobbytown USA Hobbyplex. An amazing purpose built facility that houses a huge hobby shop, a national caliber on-road track, as well as the reason I'm here, a large, 160 x 70 indoor off-road track that has held national events in the past.
Going with the normal three day format of practice, qualifying, and mains, it looks to be a great weekend of racing and best of all? Weather is not a factor.
Check back for more, as we get some laps on the challenging track here at the Hobbyplex.