Friday5 With Team Driver Brett Kingsbury
In this edition of the JConcepts Friday5 we talk to Michigan team driver, Brett Kingsbury!
1. When you first got into RC racing, what pro driver did you look up to and why? Or maybe there was a local/regional driver that you followed?
I got my first RC car when I was in the 6th grade. It was the Team Associated RC10GT and with it came a VHS. Richard Saxton was the driver who won that race and I thought it would be cool to try and get to his level one day. I raced locally the first several years in the hobby and Al Horne was the local pro I looked up to. Always fast and easy to approach with RC questions.
2. Name a RC class that you would like to see increase in popularity and why?
One of the most fun classes I've ever raced was at a local club track in Titusville, Florida. We ran the 4×4 RTR short course truck and had 30+ people which had at the time 3-4 heats. The trucks were easy to work on and with brushless motors and LIPO batteries you didn't need to be an expert to have a good shot to race well. The track had good sized jumps and huge banks and it was an absolute blast! This type of racing needs to return back to RC in my opinion so someone can go to the hobby shop, buy a complete rtr package and be competitive when they drop it on the track.
3. What is one tip you have for new drivers getting into RC racing that you would like to share?
Two tips. First one being that I recommend the person to spectate, then go up to the driver of the class they are interested in racing and asking them if they feel that this class is a good one to start in. I'd hate for someone to watch a modified buggy race and really enjoy the racing and purchase all the things needed for mod racing, then go to their first outing and get discouraged. The second tip is about event preparation. Research the track you are going to and try to get a good idea on which tire is likely to work this way you can take your time gluing tires the week before so during the limited practice time you have, you're not rushing trying to get your tires glued. Going to the track when the layout is new, I feel time is better spent getting to know the layout mentally. After practice is over, is the time to evaluate which tire is working best and then to glue others if needed.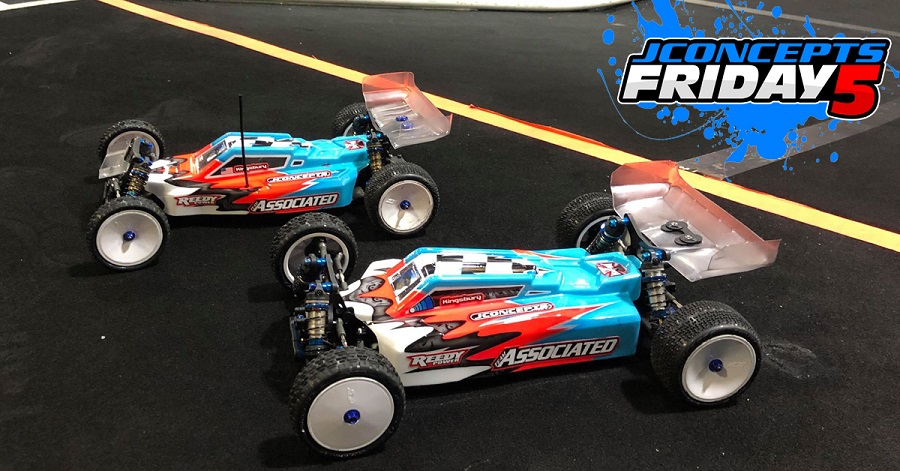 4. To date what is your favorite JConcepts product of all time and why?
Green compound Reflex 1/8 buggy tire. It works just about everywhere. Period.
5. You are obviously highly skilled when it comes to RC cars, but what is one skill or hidden talent that folks might be surprised to find out about you?
While many people know I'm an airline pilot, most don't know I'm a certified aircraft mechanic. I feel the mechanical skill helps with RC.